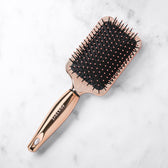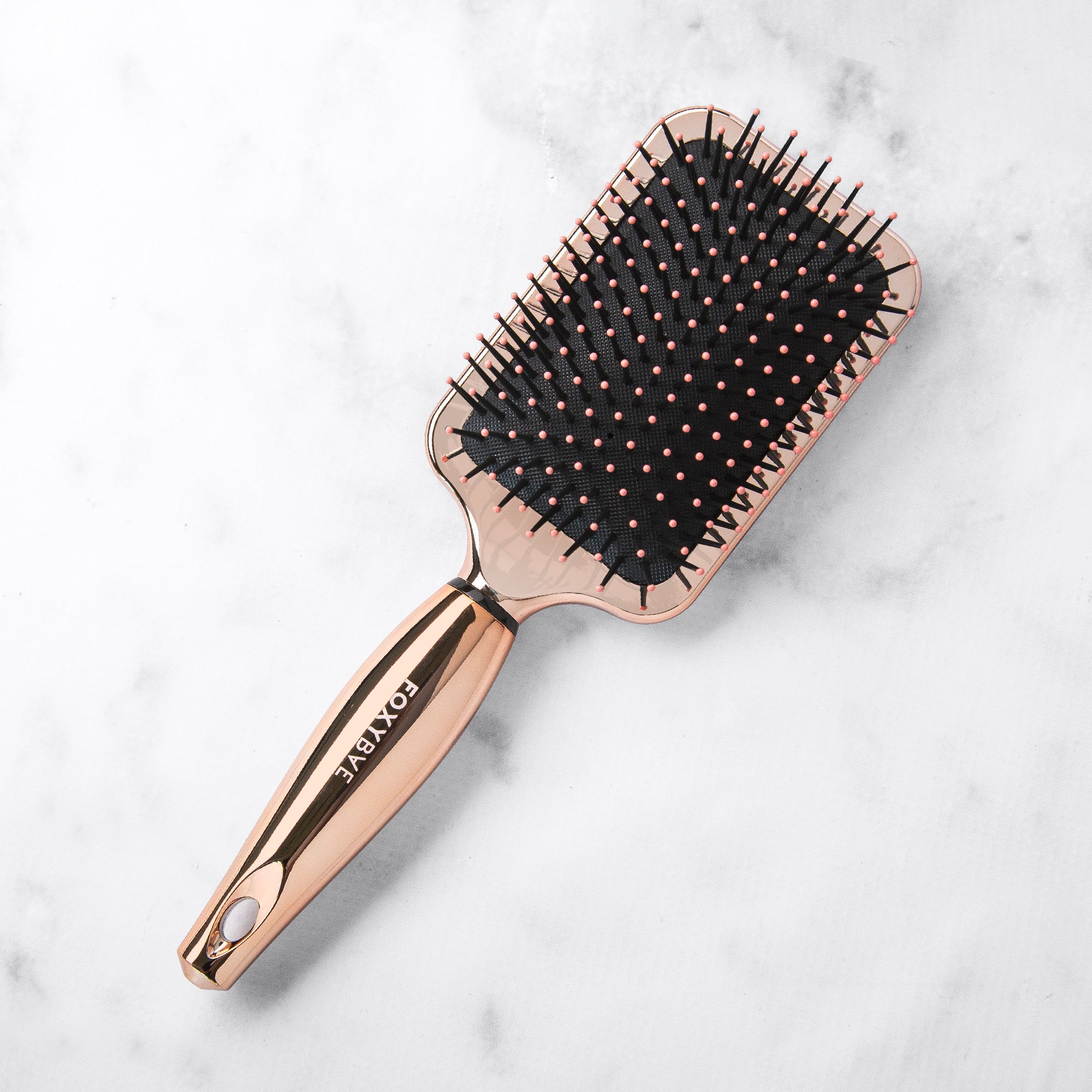 Designed with static free nylon bristles, this Foxy paddle brush is amazing for gently detangling wet or dry hair or for creating a smooth finish before styling. For a sleek, shiny look, blow dry hair using the Paddle Brush, then finish with our Tres Sleek Flat Iron.
Working one section at a time on hair that's been rough-dried, run the paddle brush on the underside of hair while focusing airflow on the top. Do so in a gentle, tugging, downward motion to help seal down the hair strand. Put extra focus on the ends, leaving them to completely run through the bristles for a truly poker-straight look. If you want more of a bend at the edges, tilt the brush head towards you so the hair gets a slight curl as you're passing it through the airflow. Repeat on both side sections.
To dry the back, use your paddle brush to dry hair upwards and outwards, creating a slight bump at your crown; otherwise, simply split the back section in half, incorporating these into the side sections as well.