celebrity, hair trends, long hair, quick tips, short hair, straight up
TOP HAIRCUTS FOR STRAIGHT HAIR
March 09, 2017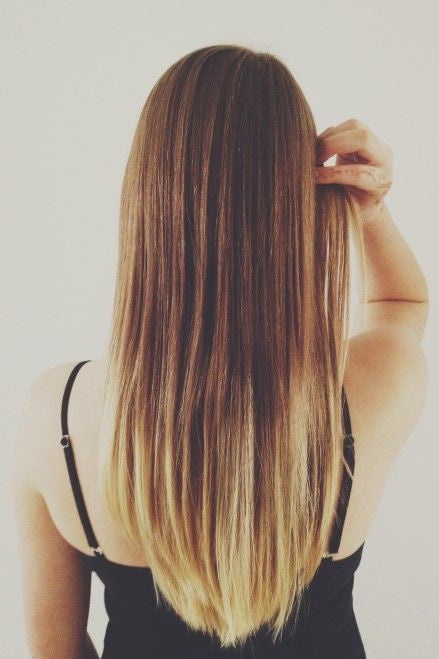 Curls and waves are cute but for some of us, straight hair is the way to go! Straight hair instantly adds an element of sleekness, and ups your style for any look. If you're looking for new ways to spice up your sleek 'do, this post is for you! Here are our top styles and haircuts for straight hair!
5 HAIRCUTS FOR STRAIGHT HAIR TO UP YOUR STYLE
FULL BANGS
Full bangs can add beautiful and voluminous dimension your silky straight hair. Though this haircut may require more styling and maintenance than other styles, it's totally worth it because it can instantly add an edgy and fashionable vibe to your whole look. There are tons of ah-mazing hairstyles for bangs to make you look great! Plus, you don't even have to do your brows!!
LOB
This look is perfect if you're always on the go or just plain lazy! Long bobs are also for those who are too scared to go super short and too busy to maintain super long hair. This is the easiest of haircuts for straight hair, since you don't need to put any time or effort into styling. The Lob makes you look 100% put together, when in reality you spent a total of five minutes on your hair (but we won't tell anyone).
PIECEY/LONG LAYERS
Instantly add volume and dimension to your hair by adding long and piecey layers. Not only is it an awesome haircut for straight hair, this 'do also looks great when you curl your hair. This cut is perfect if you have thick and coarse hair because it thins out your hair without losing volume.
BLUNT BOB
If you're into the chic and minimalist look, this haircut is perfect for you. This 'do is easy to maintain, especially if you have naturally straight hair. We recommend you to rock a side part instead of a middle part to give the hair more character and dimension.
ONE LENGTH
This is the most popular of haircuts for straight hair, because not only is it beautiful, but also easy to maintain! Embrace your silky straight locks and go all out! Long and blunt hair is perfect if you like things chic, simple and sophisticated. This simple look makes you look extremely chic, without spending hours doing so.
HOW TO ACHIEVE PERFECTLY STRAIGHT HAIR
Stay protected
Use hair products that can maintain your hair's volume and luster because damaged hair is more noticeable when it's straight. If you're going to use hot tools to style your hair, use thermal sprays to give your hair a protection from short term and long term damages caused by hair tools.
Use the right tool
Always do your research before using a hot tool on your beloved hair. We recommend FoxyBae's Straightening Hairbrush (DUH!) It can straighten a huge variety of hair types without stripping off the hair's natural moisture and shine because of its ceramic and tourmaline technology.
Set and slay
Seal and set your hard work by using hairspray! Doing this last step can make your straight locks last for hours or even days! Just make sure to use water or gel based products because oil based products can weigh your hair down or make your hair greasy faster.
So, there you have it, our top haircuts for straight hair plus a few bonus hacks to instantly get perfectly straight hair. Did we miss any haircuts or hacks that you swear by? Let us know in the comments below!
Looking for more tips and tricks for straight hair? Check these posts out:
Don't forget to follow us on INSTAGRAM, TWITTER and FACEBOOK for your daily dose of beauty, fashion, style and hair inspos. Stay foxy! Xx