celebrity, hair trends, hairstyles, short hair, straight up
SHOULDER LENGTH CELEBRITY HAIRSTYLES (LOB)
November 29, 2016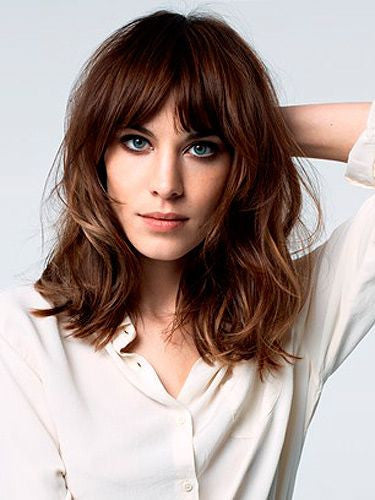 Done are days when long hair is everything. It's all about lobs (long bobs) now! This hairstyle has been taking the hair, beauty and hair world by storm because it suits a huge variety of styles. It's also perfect for undecided gals that can't commit to short hair and too lazy to deal with long locks. If you want to rock this look, it's not too late!
KHLOE KARDASHIAN
We're in love with the KoKo!!! Khloe's blonde lob alone is a good reason why you should keep up with the Kardashians!
PRINYANKA CHOPRA
HOT DAMN! Priyanka's dark lob totally got us excited for the new Baywatch movie! With her bangin' bod, stunning skin and luscious locks, She's definitely the Bae to watch!
MARGOT ROBBIE
Blonde bombshell Margot looks absolutely stunning with her wavy lob! This Suicide Squad star's golden locks are seriously to die for!
ELIZABETH OLSEN
Quick, call Iron Man and Captain America because this chick is DROP DEAD GORGEOUS! Avengers star Elizabeth might not have super powers in real life but her stunning hair is enough to make her a hero in our book!
LAVERNE COX
If being fabulous is a crime, Laverne definitely is guilty as charged! The Orange Is The New Black star sure has the SLAY factor on lockdown!
CHRISTINA MILIAN
Sleek and sexy! Singer and actress Christina looks absolutely stunning with her straight lob and smokin' outfit! The different layers totally gave this look and edgier feel!
JESSICA ALBA
Sweet like Honey! Hot momma Jessica Alba (omg that rhymed!) kept it chic and classy with cascading curls and simple makeup!
KERRY WASHINGTON
No scandal here, just pure fabulousness! Kerry looks absolutely bangin' with her wavy lob and full bangs!
LILY COLLINS
The ever so sweet actress is usually sporting casual and edgy looks but she always keeps it polished and girly with her wavy lob!
ALEXA CHUNG
We're super obsessed with Alexa's signature tousled locks and over grown bangs! This British model and author has been dominating the fashion and beauty scene for years so it's no surprise that her infamous textured lob made it into our list!
So, that's it! Our top 10 celebrity lobs! What's your favorite hair trend this year? We're definitely feelin' this one! Whether your sweet & sophisticated or edgy & eclectic, this 'do is definitely for you!
Don't forget to follow us on INSTAGRAM, TWITTER and FACEBOOK for more hair, beauty and style inspos!