hair trends, hairstyles, long hair, short hair
LEOPARD PRINT HAIR – YASSS OR PASS?
April 17, 2017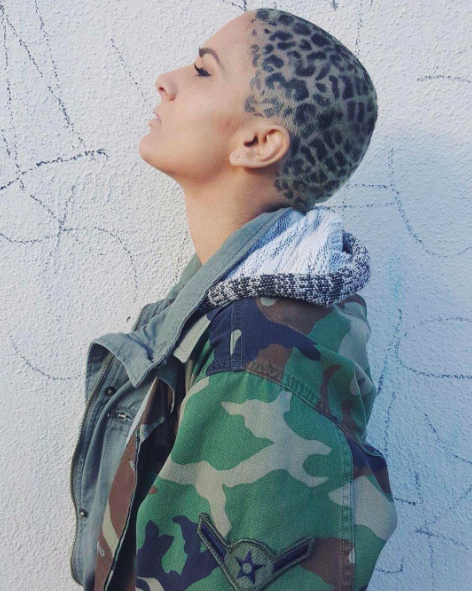 We're not even half way through the year and cool and unique hair trends have been taking over social media like wild fire, and we're definitely not complaining! Lately we've been seeing tons of hair and beauty enthusiasts post about this new hair trend, Leopard Print Hair! This new craze totally takes "wild" to a whole 'nother level! Here are our fave versions of Leopard Print hair:
You definitely can't go wrong with this classic and accurate take on this leopard print hair trend. We absolutely love how they created big spots instead of the normal small ones.
This totally reminds us of the ever so famous Lisa Frank! It's a great way to bring the 90's back in a funkier and wilder way!
Woah, this is absolutely stunning! We love how the neon hair trend was combined with the animal print! SO 90's! Her sleek and straight hair pairs perfectly with the animal print, and we love how you can still see the print even with her hair down!
Mermaid on top, and wild animal at the bottom! We're totes obsessed with the contrast between the oil slick hair and bold leopard print!
This one's for those that aren't too sure if they want to fully commit to animal print and buzzed 'do. It gives you an option to put your hair down and hide it, or wear your hair up into a cute bun and flaunt your wild side!
So, there you have it! Our favorite versions of the Leopard Print hair trend. If you're planning to sport any of these looks, make sure to talk to a professional first. A small mistake can turn your hair from purr-fect to cat-rocious real quick! Which version was your fave? Let us know in the comments.
Want to try this hair trend out? Read these colored hair tips first:
- HOW TO TAKE CARE OF COLORED HAIR
- DAMSEL IN DISTRESS: HOW TO REPAIR DAMAGED HAIR
- AT-HOME HAIR COLOR TIPS THAT WON'T MAKE YOU GO BALD 
Don't forget to follow us on 
INSTAGRAM
, 
TWITTER
, and 
FACEBOOK
 for your daily dose of beauty, fashion, style and hair inspos! STAY FOXY!