hair care, hair hacks, quick tips, tutorials
AT-HOME HAIR COLOR TIPS THAT WON'T MAKE YOU GO BALD
January 26, 2017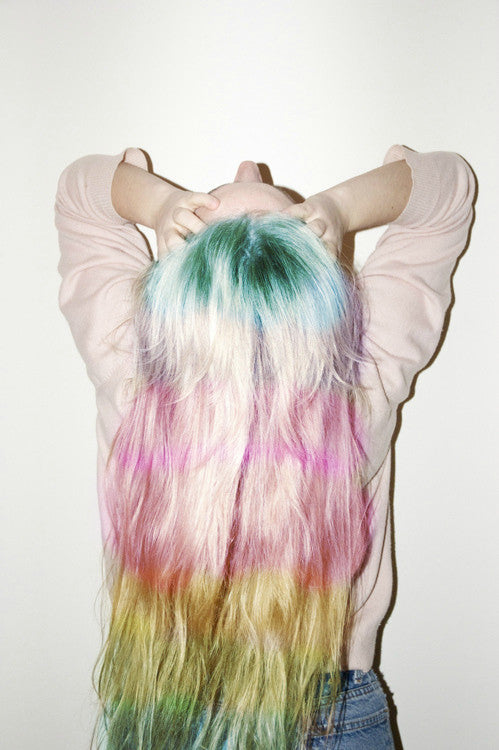 If you want to change up your look but you're not willing to fork out big bucks for a salon appointment, drugstore hair dyes for an at-home color is the best option for you! These products usually come with foolproof instructions but there are still a few key steps that you have to consider to make sure that the DIY makeover won't leave your hair with major damages. Here are the 5 things that you need remember before you (or your bestie) dye your hair:
5 At Home Hair Color Tips
BE REALISTIC
Lower your standards and expectations, accept that your hair won't turn out like the photo that you saw on Pinterest. Always keep in mind that those images are the results of the work of professional hairstylists and photo re-touchers. Go for looks that aren't too different from your current hair color. Celebrity colorist Kelly Van Gogh said that The more pronounced the change you attempt, the more likely the results will be brassy, ashy or just plain disappointing.
SKIP THE PRE-WASH
It's better if you leave your hair dirty before you dye it. Unwashed hair holds on to the color better because clean hair is more slippery. According to Shannon Farrell from Style Caster, it's better if you give yourself a day between washing and coloring your locks because the hair's natural oils prevent damage by working as a barrier while also serving as an extra layer to absorb dyes, leaving the final result more vibrant.
FIND THE RIGHT FORMULA
Choosing the right hair color is crucial but the formula of the dye is just as important because this can greatly affect the outcome of your tresses. Cosmetic chemist Ni'kita Wilson said that those with sensitive scalp and skin is better off with using foam dyes since they are less likely to drip onto the skin while gel or liquid dyes are more suitable for those with thick and/or curly hair because they provide fuller coverage.
DON'T WASH YOUR HAIR TOO OFTEN
This step is the perfect for all the lazy baes out there! Professionals said that those with color-treated hair should shampoo just two or three times per week, and never more than every other day to help the color last longer and help maintain health in the colored hair. The GH Beauty Lab told April Franzino from Good Housekeeping that water and shampoo's surfactants could leach dye molecules from strands
USE SUITABLE PRODUCTS
You should always base your hair care routine on the needs of your locks. Only use products that can prolong the color and lessen the damage caused by the dyes. Ankita from Style Craze said that you should always use color-protecting products. Shampoos and conditioners with this feature help the color molecules to set in better keep the color intact and make it last longer. These products have the ability to form a protective barrier on your hair that helps in minimizing the damages from the dye. Lastly, always remember to only rinse your hair using cold water; hot water will damage your locks more.
Bonus Tips and Tricks:
Always do a strand test

Not all hair types react similarly to hair products. This quick test will give you a preview of your hair's outcome and will save you from the possibility of a major damage control.
Avoid the pool

Chlorine is extremely harmful to color-treated hair. Wear a cap or don't submerge your hair in the water for long periods of time.
Start from the base

Your roots require more time to develop and process the dye, make sure that you focus the dye on your top first to avoid the 2-toned look.
So, there you have it, 5 major keys and 3 bonus at home hair color tips to make your locks look chic for cheap! Looking good ain't that hard as long as you're armed with proper knowledge, confidence and a bestie that can help you! Have you dyed your hair yourself? Did we miss some vital steps? Let us and your co-baes know by letting us know in the comments below!
Don't forget to follow us on INSTAGRAM, TWITTER and FACEBOOK for your daily dose of fashion, beauty, style and hair inspos! STAY FOXY! Xx.