hair trends, hairstyles, long hair, short hair, tutorials
COACHELLA LOOKS AND HAIRSTYLES 2017
April 20, 2017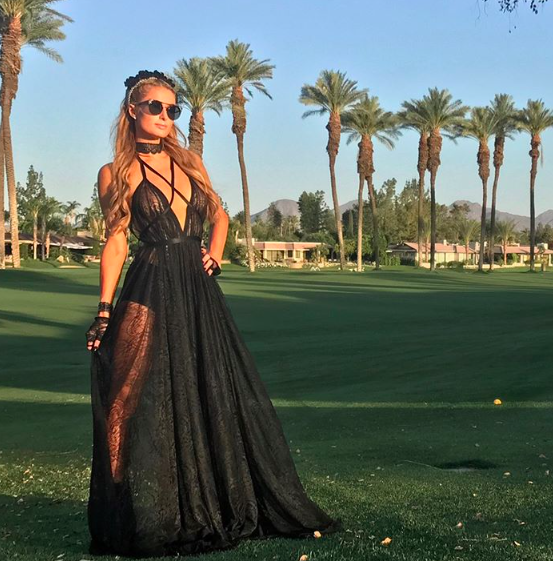 Coachella, the festival that every music lover, fashion blogger and Insta kings and queens wait for every year! Over the years, we've seen a lot of people rock super cool and extra looks to this infamous event, aside from great music, most people love Coachella for the fashion, hair and beauty trends that attendees sport. Here are our top 5 Coachella looks and hairstyles from the first weekend!
SPACE BUNS
First on the list is the super 90's & mega cute updo! Nothing says Coachella more than space buns and glitter roots! This hairstyle is a Bad and Boujee way keep your hair away from your face while you're rocking out to Migos' latest hits! We'll even show you how to create the perfect space buns!
BRAIDS
Whether you have a pixie cut or super long tresses, there's always a way to rock Coachella looks and spice up your hair with braids. The best part about this hairstyle? You can unravel the braids and rock stylish waves the next day! I mean, who even has time and patience to create different hairstyle in the middle of a festival weekend? Definitely not us! Plus, there are so many cool and easy braided hairstyles that you can recreate!  
FLOWER CROWN
Remember what we said about space buns? We kinda take it back. This is the perfect and easy way to create any Coachella look! You can literally wear any outfit and sport any hairstyle and still look super cute and boho if you add a floral crown.  This is one of the best Coachella looks because it is perfect for ANY length of hair!
TOP KNOT
It doesn't really matter if you started your day with a really cute intricate hairstyle or you're rocking 3rd day hair; chances are, you're going to rock a messy topknot at some point. But this time, it didn't take you 15 minutes or more to create the perfect and effortless look; you literally spent 30 seconds on this look because Coachella waits for NO ONE! There are tons of different chic and fuss-free topknots and buns that are perfect for Coachella!
BRIGHT HUES
Coachella is the perfect time to rock your dream hair color because it totally makes you look a million times cooler and easier to spot in the crowd! Talk about combining function and fabulousness! What's fun about vivid hair is that you don't even have to put much effort and thought into your makeup or outfit; just keep the focus on your bold hair! Planning to DIY this? Make sure you first learn how to color your hair without damaging it too much.
So, there you have it! Our favorite Coachella looks and hairstyles that you can rock at music festivals or just your everyday lives! Being fab has no schedule or limits! Did we miss any cool hair trends that you love? Let us and your fellow baes know in the comment section below!
Thirsty for more hair trends? Check these posts out!
- LEOPARD PRINT HAIR – YASSS OR PASS?
- GEODE HAIR IS THE NEWEST SPRING TREND
- HAIRSTYLES THROUGHOUT HISTORY : A LOOK AT HAIR TRENDS
Don't forget to follow us on INSTAGRAM, TWITTER, and FACEBOOK for your daily dose of beauty, fashion, style and hair inspos! STAY FOXY!