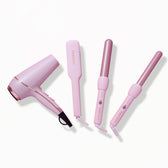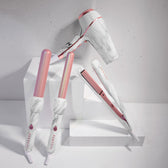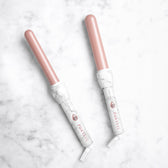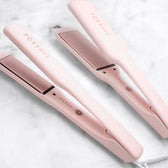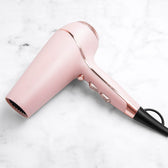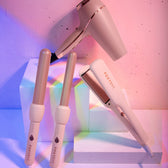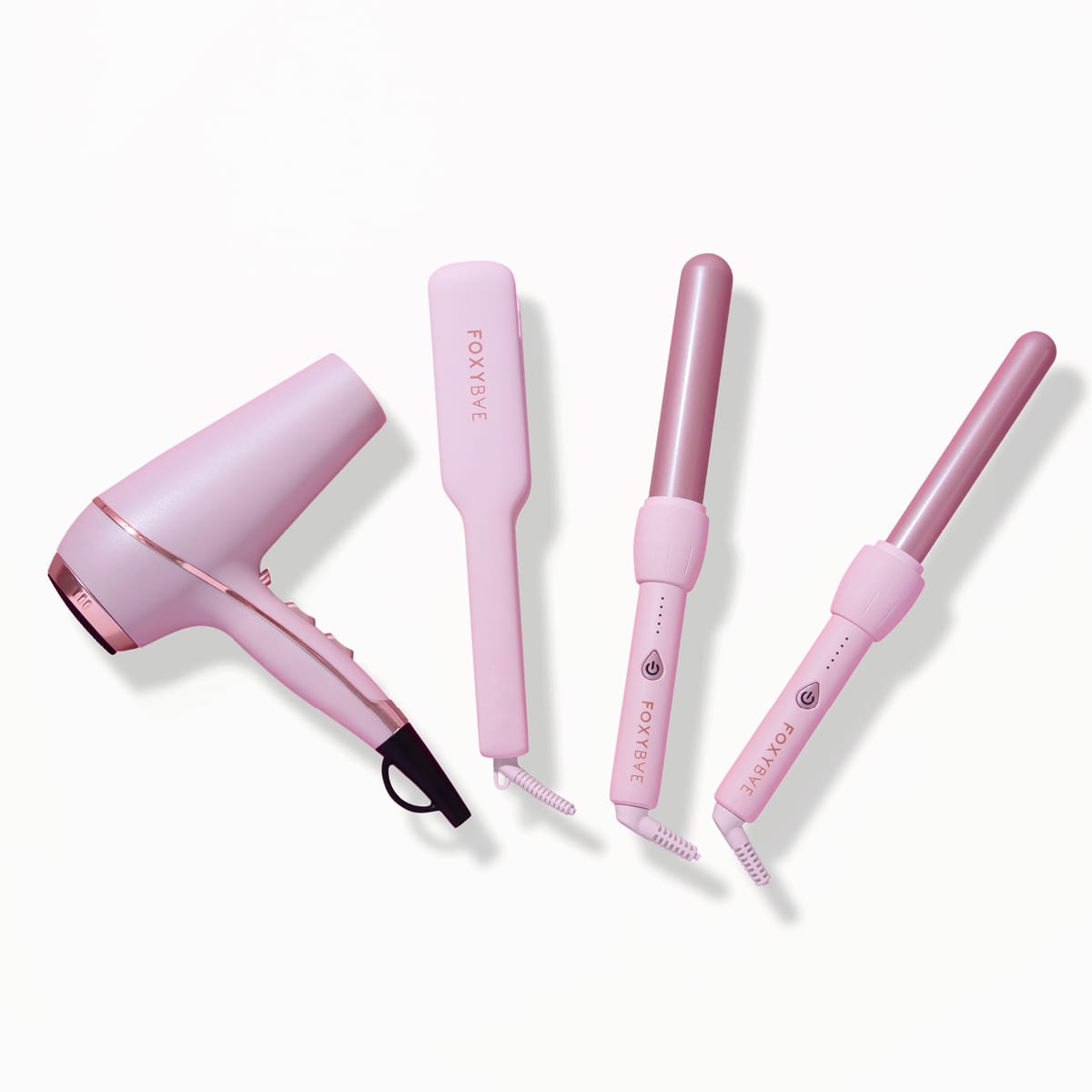 This bundle includes the following Blush items:
- Dryer
- 32mm Curling Wand
- 25mm Curling Wand
- Your choice of Flat Iron

Not sure which flat iron to choose?

1" Flat Iron: For the baes who have thinner or shorter hair.
1.75" Flat Iron: For the baes who have thicker or longer hair.

Our White Marble and Baby Blush collections are made of tourmaline-infused ceramic, which seals in moisture and leaves hair with a healthy, shiny finish. The gentle nature of the tourmaline-infused ceramic delivers even heat, making it safe for all hair types and ideal for finer or damaged hair. These tools also feature temperature adjustment to ensure you're using the right amount of heat for your hair.