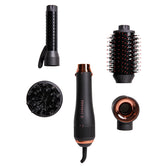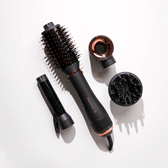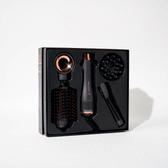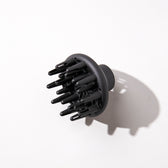 Our Rose Gold Super Styler is the perfect space saver, combining every attachment you need to dry and style your hair with a quick release of a button. The 1100W ergonomic handle is the base for a snap on drying cylinder, a blow dryer brush, a diffuser, and a 1" curling iron barrel with clamp. The professional-length 6-foot 360° swivel cord allows for flexibility in movement and worry-free styling
Will not work in countries that use 220V outlets, even when used with 
a US or Universal adapter.

Make sure power is set to off before plugging cord into outlet. Select the desired styling attachment and align the accessory with the icon located on the handle. Insert it along the groove until clicked into place. Choose from low, normal, and high temperature settings by rotating dial at handle base to desired mode. To alternate between attachments, make sure device is unplugged and cool before releasing to prevent burns.



• 1000W Ergonomic Handle
• 3 Temperature Settings: High/ Normal/ Low (Cool Setting)
•Drying Cylinder Attachment: For faster and more precise drying.
• Diffuser Attachment: Dry & shape natural curls while eliminating frizz.
• Curling Barrel Attachment: Dry & curl at the same time. The ultimate attachment for a wavy and silky blowout look with major volume.
• Blowout Brush Attachment (60mm/ 2.5"): Dry & style at the same time.The blowout brush attachment creates a sleek but voluminous blowout look while taming frizz.


Perfect Additional Match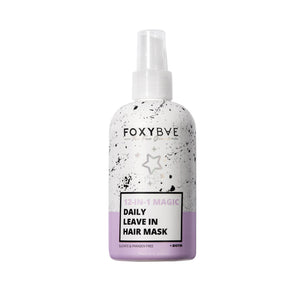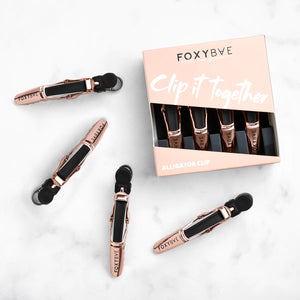 Clip It Together Rose Gold Alligator Clips
Learn more