hair hacks, hair trends, short hair
SUMMER HAIR TRENDS 2017
June 26, 2017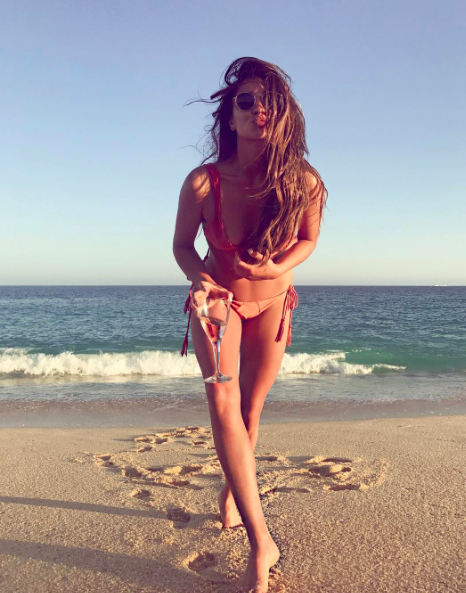 If you're looking to spice up your hair game this Summer, this is the post for you! Summer is the perfect time to try out new hairstyles so why not make a change? We've put together a few of our fave hairstyle trends for you so have at it girl!
STATEMENT PONYTAILS
A hot trend this Summer is a bold ponytail that the gorgeous Gigi was spotted sporting. She simply added two small french braids on the top and tied them into her ponytail and it adds just the right amount of sass to her outfit.
SLEEK LOCKS
Shiny, sleek and smooth is the new wave this summer! Kim K can pull off any look but this is definitely her signature hairstyle for 2017, make it yours too with our Tres Sleek Flat Iron.
HALF-UP PONYTAIL 
source: stealthelook.com
 When you're struggling to decide whether to wear your hair up or down, here's an easy solution… BOTH! Chrissy Teigan's half-up, half-down hairstyle is perfect for those hot Summer days when you don't want your hair in your face but you still want to look cute.
TOUSLED TRESSES

No one actually wants to style their hair in the heat, which is why the effortless crimped look is so in this Summer. Shay Mitchell's tousled locks are the perfect poolside accessory and so easy to accomplish by simply letting your hair sit in braids for a few hours and then taking them out and voila!
BRAIDS & BARRETTES 
The coachella queen herself can make any simple hairstyle look summery and adorable. Add a flare to your french braids with any clip in accessories like butterflies or flowers!
LOOSE WAVES
Ashley Benson's effortless waves scream Summer! Accomplish this look by using our Wanderlux 32mm Curling Wand!
BANDANAS
Having a bad hair day or maybe you just don't feel like washing your hair? Nothing a bold bandana can't fix! This is the ideal summer look for a night out!
MESSY TOPKNOTS
Lazy Summer days call for an updo! Messy buns are so easy yet so trendy to pair with literally any outfit! Kendall's little top knot bun compliments her layered outfit so well.
BOXER BRAIDS
Boxer braids are a go-to hairstyle this summer! They're perfect for the beach, laying out by the pool or just a casual day out with friends!
CURLY PONYTAILS
Again, if you want your hair up and out of your sweaty face, a great alternative is to put half of your hair in a small high ponytail and style the bottom in big loose waves for a girly and polished look!
So there you have it, our top 'dos for this season! We hope we gave you a little Summer inspo but if you're looking for more hair trends check these out:
- COACHELLA LOOKS AND HAIRSTYLES 2017
- HAIR WATCH: KYLIE JENNER'S COACHELLA HAIR & OUR FAVE HAIR MOMENTS
- HOLOGRAPHIC HAIR - YASSS OR PASS?
Don't forget to follow us on INSTAGRAM, TWITTER, and FACEBOOK for your daily dose of beauty, fashion, style and hair inspos! STAY FOXY!