hair hacks, hairstyles, quick tips, straight up
STATIC HAIR AND HOW TO AVOID IT
March 17, 2017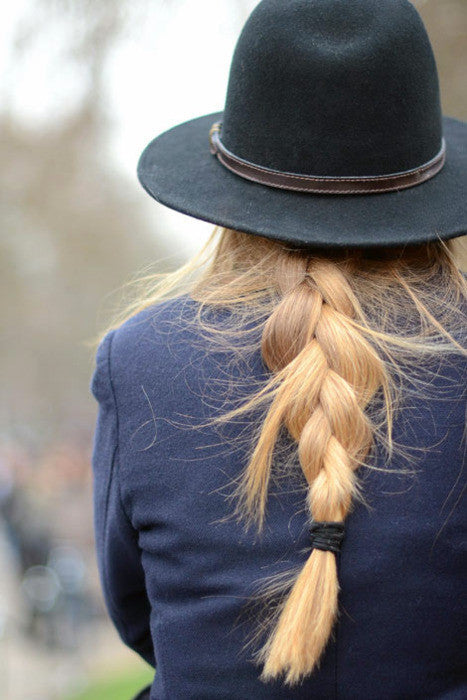 Static hair, we've all struggled with it and some of us have given up when it comes to dealing with it. We're here to let you know that there are more ways to combat this problem—and they don't not involve wearing a hat! Here are some hacks to help you avoid and get rid of static hair:
TOSS THE TOWEL 
Bath towels are usually too abrasive for your hair and can cause frizz and breakage. Instead of rubbing your tresses with the material, just wring out the excess water off your hair. You can also use a cotton shirt instead of a towel because it's gentler to your hair.
CONDITION AND HYDRATE
Those with dry hair are most likely to suffer from static hair more often. Use hair products that can deeply treat and moisturize your tresses, such as Macadamia Natural Healing Oil Treatment. You can get healthier looking locks if you opt for shampoos and conditioners that have no harsh ingredients like silicones and parabens.
IMPROVISE
If you're really desperate to tame your hair, you can use your hand cream! Apply a little product on the tips of your fingers and smooth down your hair from the ends and slowly work your way up. Don't comb out your hair with your fingers too much because this can cause more frizz!
GET IT WET
You heard it right, trusty ol' water can instantly eliminate static hair! Just get your hands or comb a little damp and smooth your hair down! Just make sure that you don't use too much water because it can make your hair look flat and sweaty—NOT CUTE!
OH SHEET! 
You've probably heard of this before but give it a try! Take a dryer sheet and use it to smooth down the frizz. Some people even say that if you can lightly rub the sheets on your pillow to avoid flyways! This hack is perfect if you're in a hurry because not only will it control your static hair, it can also make your locks smell good!
BE STYLISH! 
Sometimes, we just gotta accept and embrace frizzy and static hair and let it do its thing. Take advantage of the volume and style your hair! You can also utilize a hot tool to lightly smooth your hair, just make sure that you don't use less heat and pressure to keep it looking natural. We of course recommend the FoxyBae Straightening Brush because it tames the frizz in minutes without making it look flat, dry and brittle!  
If you love hair hacks, check out these blog posts!
So there you have it, quick tips and hacks to kick static hair out of your life! Did we miss some important steps? Let us and your co-baes know by telling us in the comments below! 
Don't forget to follow us on INSTAGRAM, TWITTER and FACEBOOK for your daily dose of style, beauty and hair inspos! Stay Foxy!