celebrity, curls, hair trends, hairstyles, long hair, short hair, straight up
EVOLUTION OF HAIR: TAYLOR SWIFT
November 17, 2016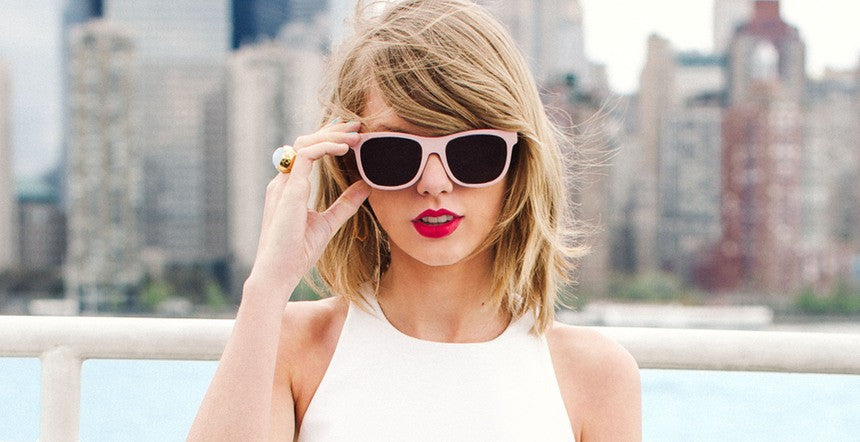 Love her or hate her, we're sure you've caught yourself singing along to one of her catchy tunes. She doesn't only dominate the top 40 charts; she steals the spotlight on red carpets too! 2016 was her tenth year in the business and we've witnessed her change her style in terms of music and fashion. But, her evolution of hair takes center stage. Here are Tay's top looks from the past decade!
THE EVOLUTION OF HAIR
2006 – 2010: BIG AND BOLD
When she first started, she was known for her carefree style and golden ringlets. Many of us definitely got some teardrops on our guitar trying to copy her hair. She was definitely the epitome of a girl-next-door. Her sweet yet confident image totally made everyone want to be her BFF; after all, her songs were the anthems for all broken tween hearts! She just understood us, okay?!
2011-2013 BANGIN' AND BOUNCY
T-swift didn't change much about her hair but everyone was still shocked. Taytay grew out of her wild spirals and opted for sleek bangs and loose waves. We knew she was trouble when she walked in (in the best way possible)! Everyone loved her signature big hair but we think that it's safe to say that Taylor and her wild hair are never ever getting back together (not anytime soon, at least!).
2014-2016 SHORT AND SOPHISTICATED
This is our favorite period of Taylor's evolution of hair. She definitely shook off her sweet image and long locks and dramatically changed her look! This was when she moved to New York, which explains why her style took a turn, and stopped at chic-ville! Her short hair definitely made her look more mature and edgy. She kept her bangs to maintain the youthful vibe but ditched her usual length to add a fierce feel.
We still can't believe it's been a decade! It's amazing to see how she matured and evolved throughout the years. What's your favorite look of Taylor's? We're definitely feelin' this short and edgy vibe that she's been rocking lately.
Don't forget to follow us on INSTAGRAM, FACEBOOK and TWITTER for more hair and style inspos!