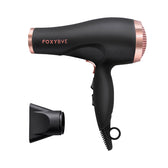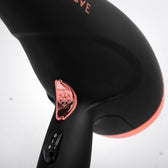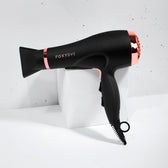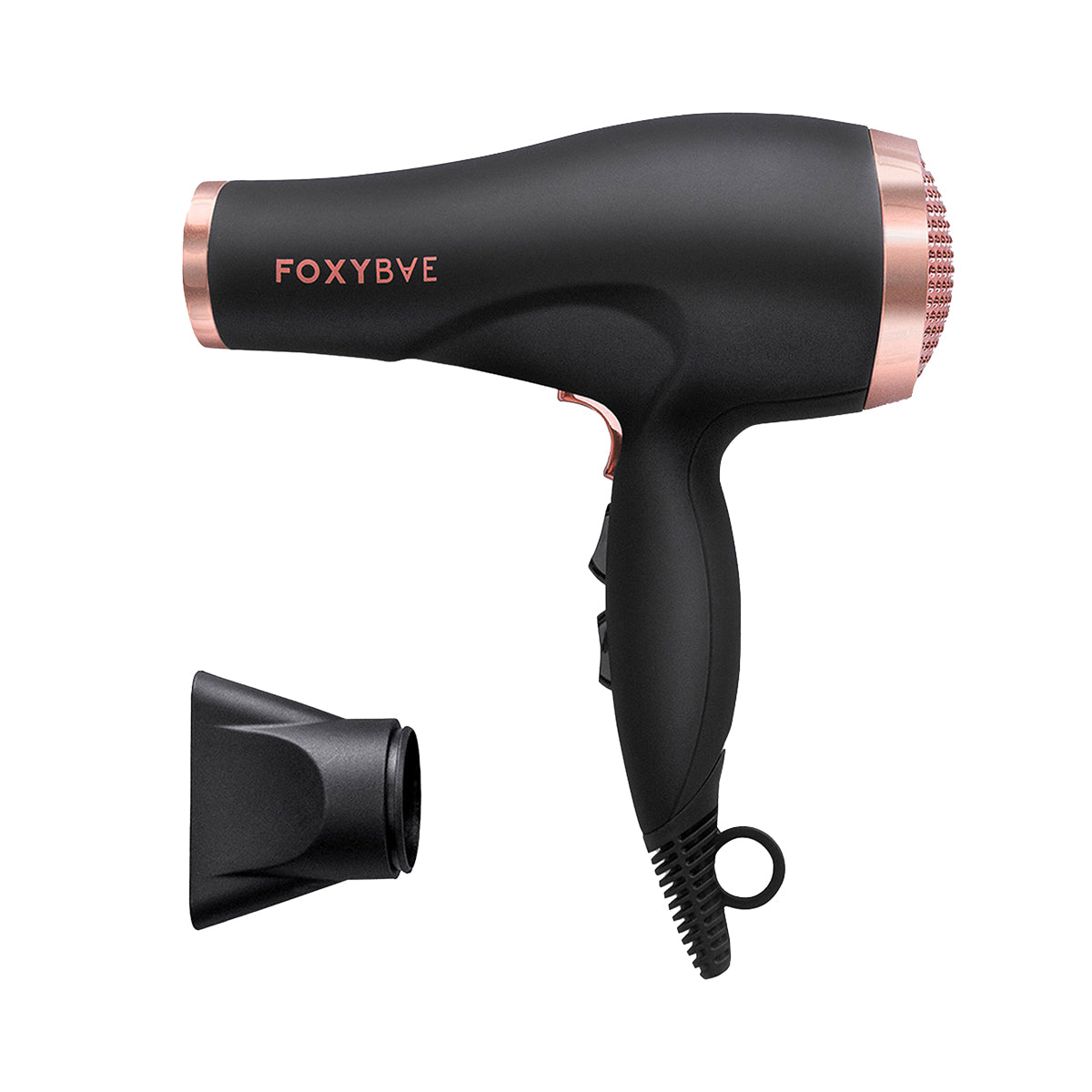 Rose Gold Blomance Hair Dryer
Don't have time to waste 30 minutes on a blow out everyday? Need something quick and cutting edge that leaves your hair feeling healthy and hydrated? Don't worry, we got you! With the latest in hair styling technology, you can have a good hair day- everyday. This ultra luxe rose gold dryer features a high end salon AC motor that blows out your hair in half the time, locks in moisture and reduces damage for radiant, healthy hair. With three speeds, three temperature settings and a cold shot button, your hair gets exactly what it needs!
Will not work in countries that use 220V outlets, even when used with 
a US or Universal adapter.
Ionic:
Ceramic tourmaline and Negative ions heat hair evenly from the inside out, locking in moisture and reducing frizz.
Healthier Hair:
Tourmaline Technology produces negative ions that combine with infrared properties, delivering silkier, straighter locks.
Faster Styling:
Temperature and speed control means faster styling, less damage and longer-lasting blow outs.
Smooth Finish:
Negative Ion properties seals the cuticle, smoothing the hair's surface for major bounce and shine.
Cold Shot:
The cold shot trigger lets you lock in style for sculpted volume and hold.

Use Foxybae's luxury dryer for a salon experience right at home. The salon grade AC motor emits heat that distributes negative ions into your tresses. These negative ions not only work to break up the water molecules faster to cut down on drying time, but they also seal the cuticle to reduce frizz and flyaways. The dryer also features a cold shot button to use after blow drying with heat to seal the ends of your hair. This helps prevent breakage and promote growth for healthy, vibrant hair. Your hair makes you you, so use the heat setting that best suits your hair type for a customized blowout! Get a sleek blowout every time, no matter your hair type. Treat yourself to a little luxury with our Blowmance dryer. Happy Styling!


Perfect Additional Match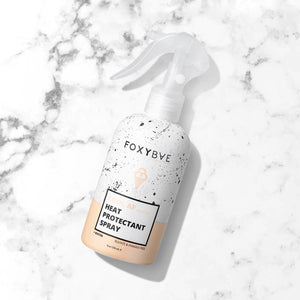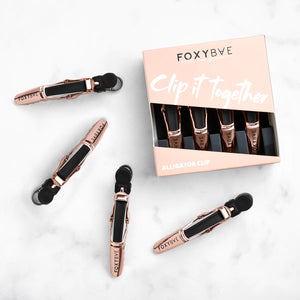 Clip It Together Rose Gold Alligator Clips
Learn more