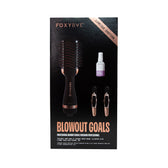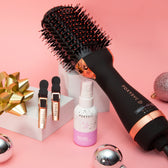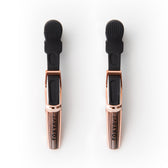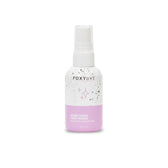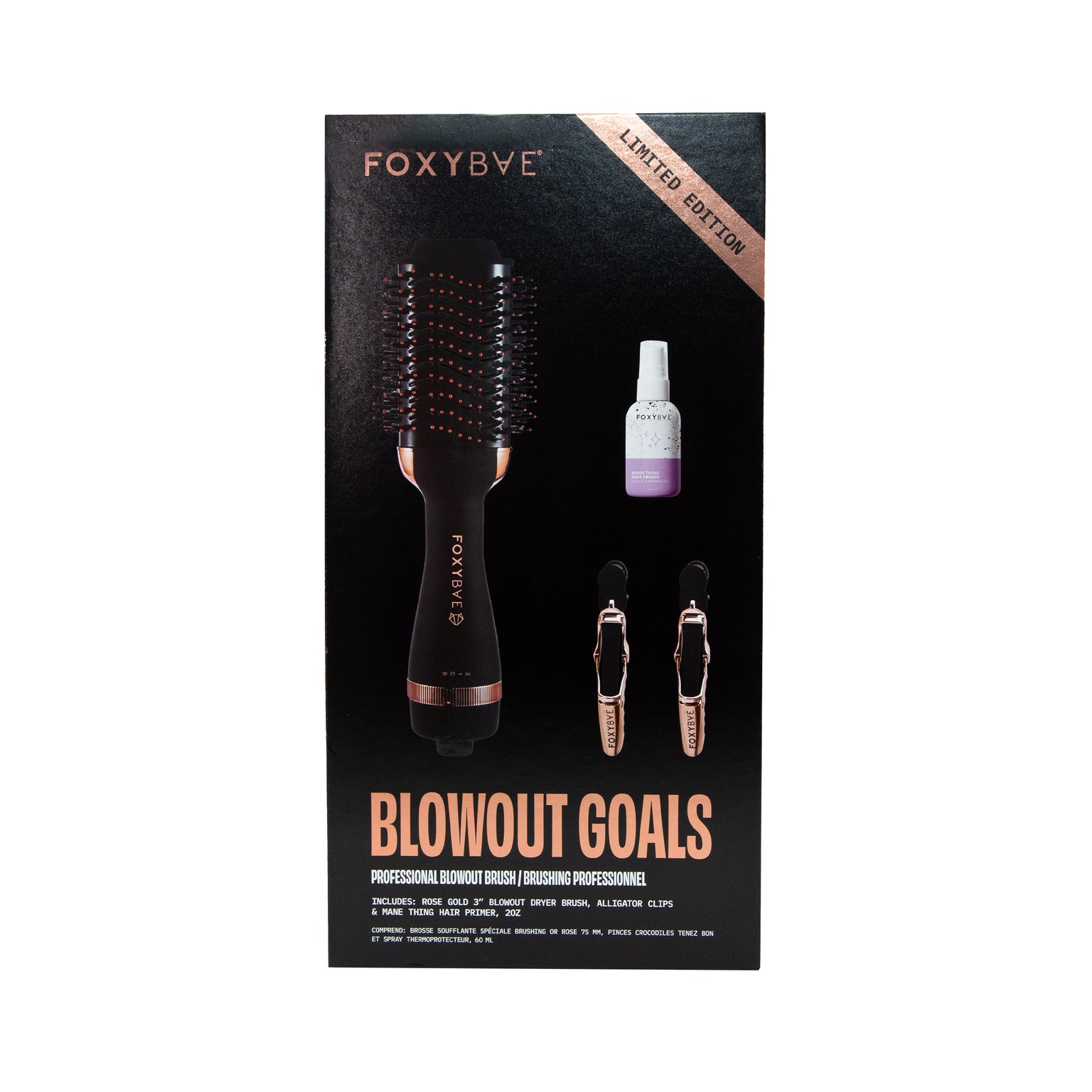 Rose Gold Blowout Goals Set
Dry & Style Essentials that will never go out of season! Our Limited Edition Rose Gold Blowout Goals Set includes our bestselling products for your ultimate blowout! Our Rose Gold Blowout Dryer Brush features dual bristles and a ceramic-coated barrel for a quick and easy salon blowout from home. Prep and set your hair with the Mane Thing Hair Primer for silky and voluminous styles that last. And don't forget our popular 'Hold It Together' Rose Gold Alligator Clips to section your hair for an easy styling session. These MUST-HAVES are the perfect gift for yourself or your BAEstie!

Set Includes:
-Rose Gold 75mm / 3" Tourmaline-Ceramic Blowout Dryer Brush
-Mane Thing Hair Primer 2oz
-Hold It Together Rose Gold Alligator Hair Clips (2)

Make sure your hair is towel-dried and slightly damp (not soaking wet!). Apply the Mane Thing hair primer, focusing on the ends, and distribute using your favorite foxy detangling brush. Section your hair with the included Rose Gold Alligator Clips and select your desired temperature setting. Begin styling each section by placing the brush close to the roots and slowly gliding it down to the ends. Create volume by rotating the brush in or out, and finish each section with the cool air setting to set and smooth your strands. Once finished, you can apply more of the Mane Thing Hair Primer to fully lock in your voluminous style.


Perfect Additional Match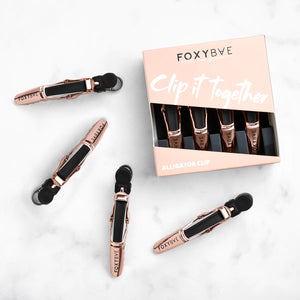 Clip It Together Rose Gold Alligator Clips
Learn more