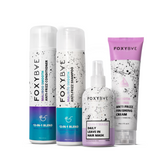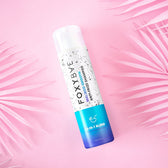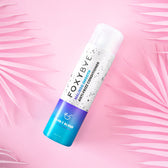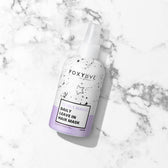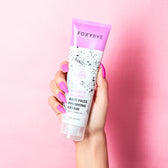 This bundle includes:

- Maliboo Smooth Shampoo and Conditioner
- 12-in-1 Daily Magic Leave In Hair Mask
- Smooth Sailing Anti-Frizz Finishing Cream

Say goodbye to frizz and hello to FOXY! Our Anti-Frizz Bundle is everything a frizzy girl needs to tame that mane and deeply moisturize for glowing hair.

Maliboo Smooth Anti-Frizz Shamp & Cond: Specially formulated for our thick-haired baes, this shampoo and conditioner combo is made with our unique 12-in-1 blend, which deeply moisturizes while refining and de-frizzing hair for that overall glow!

12-In-1 Magic Daily Leave In Hair Mask: Formulated with our proprietary 12-in-1 blend, this daily, no rinse hair mask deeply moisturizes, leaving hair with the glow and shine you deserve. Apply to damp or towel dried hair, focusing it on your ends to lock in moisture and repair damage.

Smooth Sailing Anti-Frizz Finishing Cream: Tame flyaways and frizz while nourishing hair for silky, glowing locks. Our special formula also includes a boost of biotin to promote stronger and faster-growing hair.