celebrity, foxy alerts, hair trends, hairstyles, quick tips, red carpet
TOP HAIR TRENDS OF 2016
December 31, 2016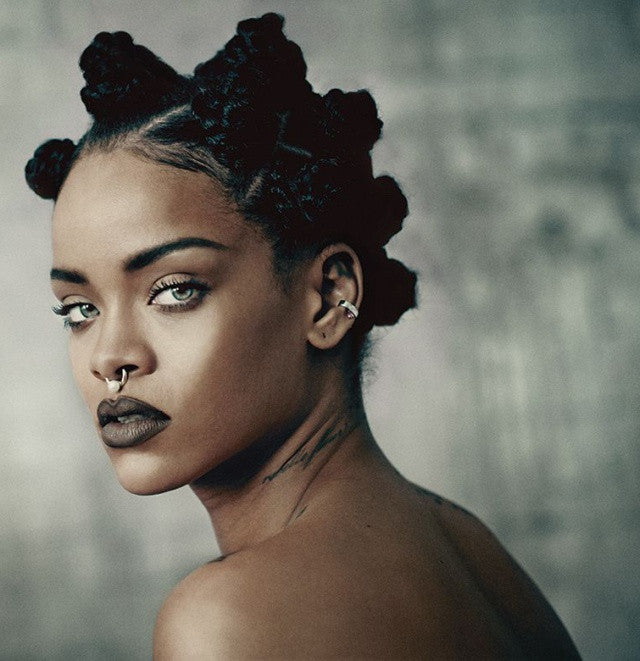 2016 has been a crazy year; we've witnessed the good, the bad and some shocking things. Instead of focusing on negative things, lets put our attention on the good things that happened… like hair trends! Here are the top hair trends that took over social media and red carpets by storm!
TOP HAIR TRENDS
Long and luscious hair is will always be trendy and classic, but this year, fashion & beauty icons have been chopping off their tresses into chic bobs or trendy lobs. Not only are these hairstyles trendy, they're also much easier to style.
Quick Tip: It's all about your tools and products. Victoria Moorhouse of StyleCaster said that you could easily perfect the tousled and textured bob with hot tools. If you're using a flat iron, make sure that it is thin enough to create big waves. You also need to be careful and make sure that you're not making harsh bumps on your hair. To save time, you can just use a curling wand or iron to create loose waves and curls. Your curler needs to be thin enough so that your hair can go around it but it also needs to be thick enough create loose waves and not tight curls. Lastly, you also need to have a good texturizing products handy. You can use dry shampoo to add volume and salt spray to create natural looking texture.
Long, full, or baby, people have been rocking edgy bangs has a top hair trend all year. Celebrities Dakota Johnson and Rihanna rocked this trendy 'do in totally different ways. RiRi went for classic yet edgy with her over grown fringe and short bob while Johnson went straight to sweet and classy with her bright pout and loose waves.
Quick tip: maintain this bangin' hairstyle by trimming your fringe regularly, there's a fine line between sassy and sloppy! According to gurl.com 's Jessica Booth, there are a few ways to keep your bangs beautiful. First, train them; this process can take days, weeks, or even months depending on your hair type. All you have to do is blow dry or style your fringe exactly the same way everyday. The next trick is to never let them air dry. This trick will help your bangs to stay shiny, frizz-free and manageable all day. Third, don't touch them! Since your skin has a lot of natural oils, touching your bangs too much can make them look greasy and dirty. Lastly, if you can't handle the maintenance of full or blunt fringe, go for side swept bangs. This is easier to maintain since you can quickly pin it away from your face without creating weird hair bumps. It also requires less maintenance since it can just easily blend in with the rest of your hair if you just want to grow it out.
BUNS
The higher the bun, the closer to insta-gods! Topknot, sock buns and space buns definitely took over Instagram this year.
Quick tip: If you can't make your buns stay up, make sure that you're using your bobby pins correctly. The curvy side should be under so that the pin can hold on to the base of your bun or the roots of your hair. You can also add a little hairspray to the pin right before using it for extra hold. According to Lauren Conrad (AKA hair goals queen) 's hairstylist, Kristin Ess, you can create easy and perfect buns quicker by curling your hair before twisting it up into a bun! This totally makes sense because the curls and curves of the hair will make it easier for the hair to stay twisted.
ROSE GOLD
While 2015 was the year of neon and rainbow hair, hair lovers ditched the vivid hues and went to a classier and subtler route.
Quick tip: Bright and light hair looks fabulous but constant bleaching is very damaging. To avoid breakage and intense shedding, you need an intense hair care routine. According to Giulia Angolini of The Blonde Salad, there are two major tips that you need to apply. First, treat your hair to ridiculous amounts of nourishing masks. Since bleaching not only removes your hair's pigment but also its natural moisture, you need to take care of it with moisturizing products. To get maximum results, use overnight hair treatments to give the products time to fully penetrate into your hair follicles and do its job. Giulia's second advice is to Use specific products designed for dyed or heavily damaged hair. Believe it of not, some hair products can cause more harm to your hair. You have to make sure that the ingredients of the products are suitable to your needs.
So, there you have it, the best hairstyles that trended in the year 2016! Did you rock any of these looks? What was your favorite?
Don't forget to follow us on INSTAGRAM, TWITTER, and FACEBOOK for your daily dose of sass, hair, style and beauty inspos! STAY FOXY!