Things To Do With Your BOO This Spooky Szn
October 12, 2020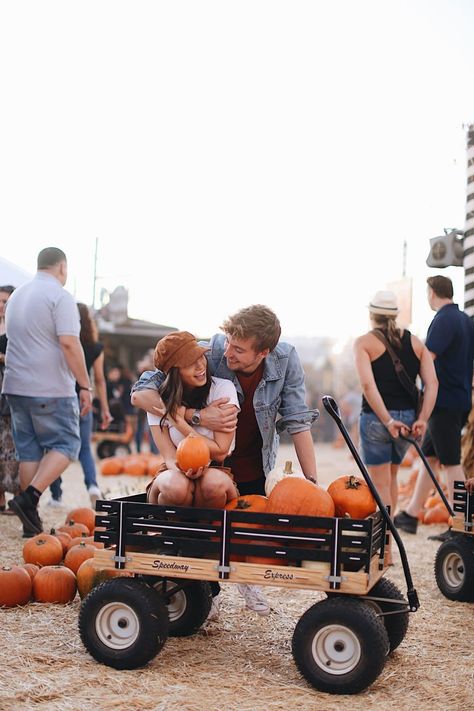 Spooky szn is the perfect time to spend some quality time with your BOO! You don't need a significant other to have a spooky time, though! Grab your boo or your bestie and try out our list of things to do this spooky szn! HAVE A FAB-BOO-LOUS TIME!
PUMPKIN PATCH
Nothing screams October like a pumpkin patch date! Dress up in your favorite fall attire and hit your nearest pumpkin patch for a day full of fun! There's always tons of opportunities to take photos and make memories. Boo-ckle up for a fun spooky time!
PUMPKIN PAINT NIGHT
We get it. Pumpkin carving may not be for everyone! To avoid the mess and the stress, try a pumpkin paint date instead! This activity is perfect for the creative types, and won't break and bank. We can't wait to see your BOO-tiful pumpkins, sis!
SPOOKY MOVIE NIGHT
Don't we all love a good spooky movie? Grab your boo and some spooky snacks and curl up for an un-boo-lievable night in! Need help deciding what to watch? WE GOT YOU, BOO! Check out our Halloween Must-Watch List for spooky movie suggestions that you NEED.
MAKE SPOOKY BASKETS
If your boo says they don't want a spooky basket this year...DON'T BOO-LIEVE THEM! Spooky baskets are fun and affordable, and they are the perfect way to show your boo that they're the only ghoul for you! Assemble your spooky baskets together or apart, and exchange them for a SPOOK-tacular evening!
If you and your boo try any of these spooky activities, let us know by tagging us on instagram so we can see how much fun you're having this SPOOKY SZN!