Our Halloween Must-Watch List
October 07, 2020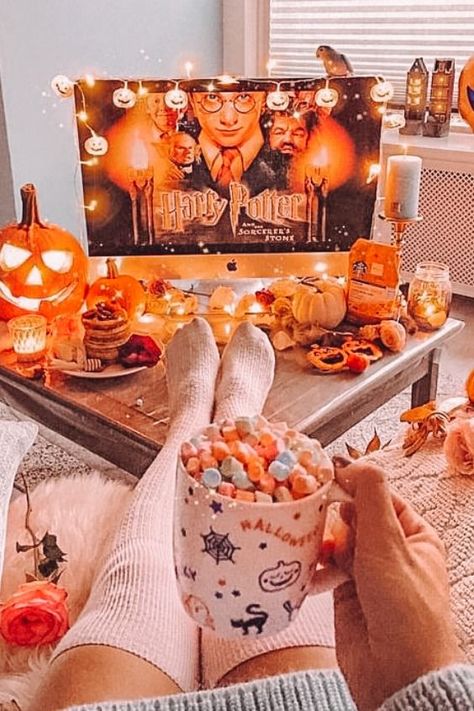 Halloween season is HERE! We know you're just as excited as we are to get spooky this year! One of the best parts of the Halloween season is the SPOOKY MOVIES!!! Grab your popcorn and candy corn because we have the ultimate Halloween must-watch movie list that's PERFECT for spooky szn! Happy haunting, baes!
HOCUS POCUS
A HALLOWEEN STAPLE!!! Hocus Pocus (1993) is a classic Disney film that has just the right amount of spookiness and FUN! Hocus Pocus will definitely have you on an emotional roller ghoster! With its PG rating, this cult-favorite Halloween movie is great to watch with little ones for a family-friendly movie night.
INSIDIOUS
This next spooky film isn't for the faint of heart. While not exactly a Halloween film, Insidious (2010) is known to have even the bravest of movie-watchers shaking in their boots. Rated PG-13, this film may not be suitable for young children, but it is the perfect pick for a movie night with friends! Be warned, babe. After watching this you may not be able to get any boo-ty sleep!
HALLOWEENTOWN
Another cult-favorite Disney classic is the Halloweentown series. The first movie of the series, Halloweentown (1998) is loved for its family-friendly humor and spooky twists! This is another spook-tacular choice for a Halloween movie night with the kids!
SCREAM
This next pick on our Halloween must-watch list will have you screaming...LITERALLY. Scream (1996) is a true Halloween classic that's loved by all! It's a perfect pick for a spooky-themed watch party this Halloween season! Boo-lieve it or not, this film revitalized the slasher film genre, so it's no surprise that it is still a favorite today!
Which of these classic Halloween flicks would you pick for your spooky movie night? Find more spooky content and lots more on our instagram! HAVE A FABOOLOUS HALLOWEEN, QUEEN!