curls, hair hacks, hair trends, hairstyles, long hair, quick tips, short hair
HARD SUMMER HAIR LOOKS THAT WE LOVE
August 09, 2017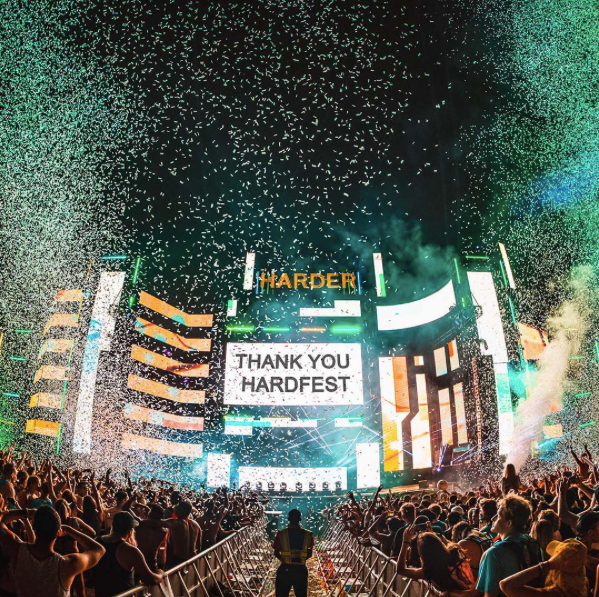 Hard Summer is one of the most talked about music festivals held in SoCal. Along with good vibes and great music, baes took this festival as an opportunity to rock the hottest hair trends. We put together a list of our favorite looks from the weekend so go 

ahead

 and check them out!  
1. MESSY HAIR

Messy looks are perfect for any festival, especially ones that you know you're going to be headbanging to.
2. BANDANAS
Bandanas are the new wave this Summer! They make any outfit pop and are an easy fix for a bad hair day.
3. SPACE BUNS
Space buns are a very common festival hairstyle because of how easy and cute they are but also because they keep your hair from sticking to yourself and other people's sweaty bodies!
4. BAKER BOY HATS
A best way to beat the heat at a festival is a hat, but not just any basic hat! Baker boy hats are making a comeback and we're here for it!
5. GLITTERY HAIR
Hard Summer was the perfect place to stand out and GLOW! Glitter is sure to make any hairstyle pop!
6. BRAIDS AND WAVES

Beach waves and braids are always a go-to summer look but it's also a suitable look for a festival like Hard.
7. DUTCH BRAIDS
(IG: @jackiieyukiie)
You won't ever have to sacrifice comfort for fashion because Dutch braids are the most convenient yet stylish hairstyle you can rock at a festival!
8. VIOLET HAIR
Hard summer is one of the most vibrant festivals of the year so why not have a head full of locks to match?
So there you have it, the top hairstyles we saw at Hard Summer Fest! We hope we gave you a little inspo for other upcoming festivals but if you're looking for more hair trends check these out:
- COACHELLA LOOKS AND HAIRSTYLES 2017
- HAIR WATCH: KYLIE JENNER'S COACHELLA HAIR & OUR FAVE HAIR MOMENTS
- 5 HAIRSTYLES IN UNDER 5 MINUTES
Don't forget to follow us on INSTAGRAM, TWITTER, and FACEBOOK for your daily dose of beauty, fashion, style and hair inspos! STAY FOXY!