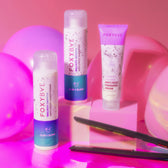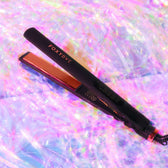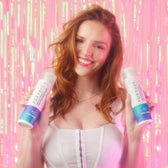 BUNDLE INCLUDES:
- Rose Gold Titanium Flat Iron
- Maliboo Smooth Anti-Frizz Shampoo & Conditioner
- Smooth Sailing Anti-Frizz Finishing Cream
Fight the frizz and say HELLO to super sleek hair! Our 12in1 blend Anti-Frizz Shampoo and Conditioner work best for those who have harder to tame hair and want some softness. The Rose Gold Flat Iron has special titanium plates that don't leave your hair ultra fried and instead keeps it shiny! For extra control, the Anti-Frizz Finishing Cream will keep those flyaways down.