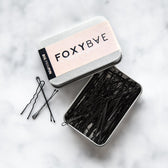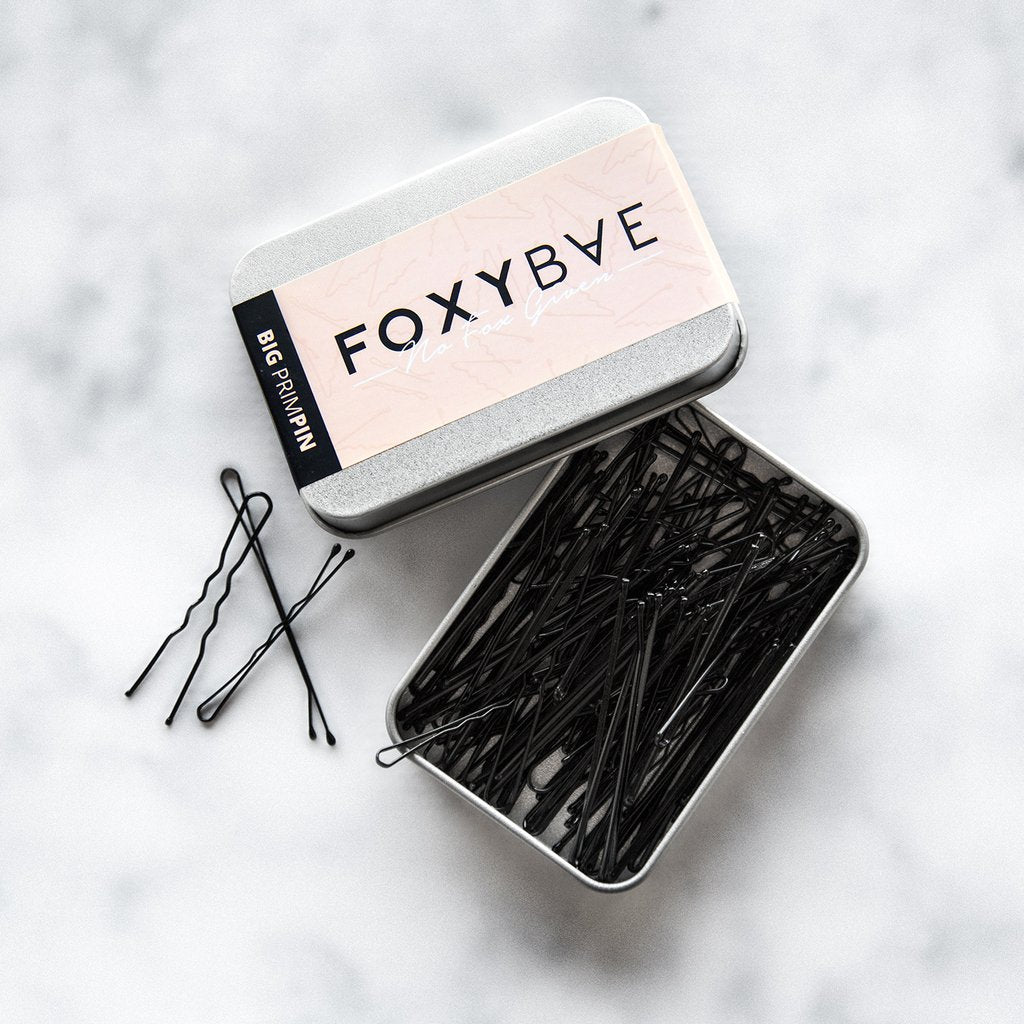 Big Primpin Bobby Pin Tin
When in doubt, pin it up! Get maximum hold & fabulosity with FoxyBae's Big Primpin bobby pin set. Effortlessly achieve sassy and seamless hairstyles with our complete array of hair pins. Your favorite Insta-worthy 'do's are just a tuck & pin away, stay foxy!

FoxyBae's Big Primpin Bobby Pin Set contains 5 different pins that can make all your hairstyling dreams come true! To achieve maximum sass and hold, you can prep your pins with products like hairspray, dry shampoo and texturizing spray.



30 x 4.5 cm bobby Pins- Traditional hair pins used for holding buns, bangs, and braids in place. Good for all most types.

5x 6 cm Jumbo Pins- Holds thick and unruly place in place. Good for medium to thick hair

5x 6cm U Pins- Grips buns, braids and updos tightly in place. Good for most hair types

5x 7 cm Y Pins- Secures thick and heavy updos in place. Good for medium to coarse hair.

5x 5 cm Y Pins- Keeps loose updos in place. Good most hair types.