Winter Hair Care Tips
January 12, 2023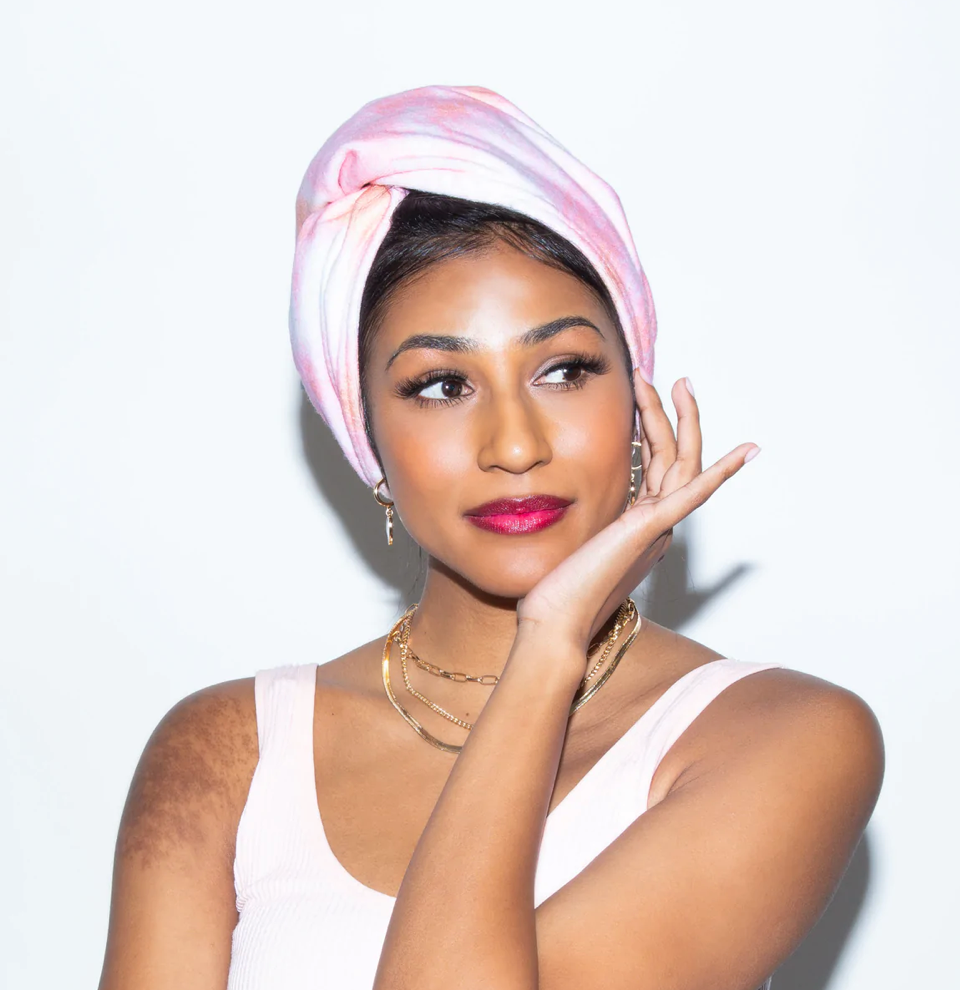 We love everything about the winter time: the snow, cozy sweaters, and of course staying in. But what we don't like is when the weather dries out our precious locks! Just like how we have to alter our skin care routine during the colder months, it's important that we do the exact same for our hair. Here are some winter hair care tips to maintain healthy and hydrated hair all season long! 
Take low temperature showers
Nothing feels better than a boiling hot shower during these freezing times, BUT trust us when we say your hair won't be feeling the best after. Extremely hot water can strip our hair's moisture barrier and cause it to thin and fray. Instead, use luke warm water on wash days and follow up with a cold rinse to better protect your hair. Don't forget to include our biotin-infused shampoo and conditioner duos to your routine as well! Your hair will be extra shiny and hydrated this winter! 
Hair mask once a week
Add this to your new years resolution! Treat not only your skin with a nourishing facial, but also treat your hair to an intensely moisturizing hair mask on your selfcare days. We have amazing hair masks to choose from: The Don't Hate, Hydrate and the Insta Bae 3 Minute Hair Mask. Choose your preference and apply a generous amount on your hair, focusing on the ends because this is where we experience the most breakage. You can leave the hair mask in for 3 minutes or more depending on your hair goals. 
Trim your hair often
Foxy, we know it's hard to say goodbye to our beloved hair but think of trimming your hair as shedding old skin and stepping into anew. Trim the split ends and cut any excess hair that may be weighing you down. Going short is not that bad once you make the jump! Cmon, you get to spend less time hair washing and don't have to worry so much about your hairstyle. 
Apply heat protectant before styling
This goes without saying and you've heard it here before: Please PLEASE don't forget to apply the Cool AF Heat Protectant Spray before using any heat styling tools. Heat damages our locks and the heat protectant acts as a barrier. This goes a long way when you are truly consistent, and you will definitely see the difference! 
Dry your hair properly
Did you know our hair is most vulnerable when it's wet? This is why it's important to make sure you dry your hair before going out and sleeping. After a hair wash day, remember to use a microfiber towel wrap to dry. Regular hair towels are too rough and harsh. Stepping out into cold weather with wet hair can cause it to freeze and break off if the temperature is low enough. Sleeping on wet hair is a huge NO because your hair will rub against your pillow and cause breakage. Use the Foxybae Blow Dryer or Blowout Brush to avoid harmful damage. 
If you follow these tips, your hair will be thriving all winter long!