Trending Holiday Looks
November 15, 2021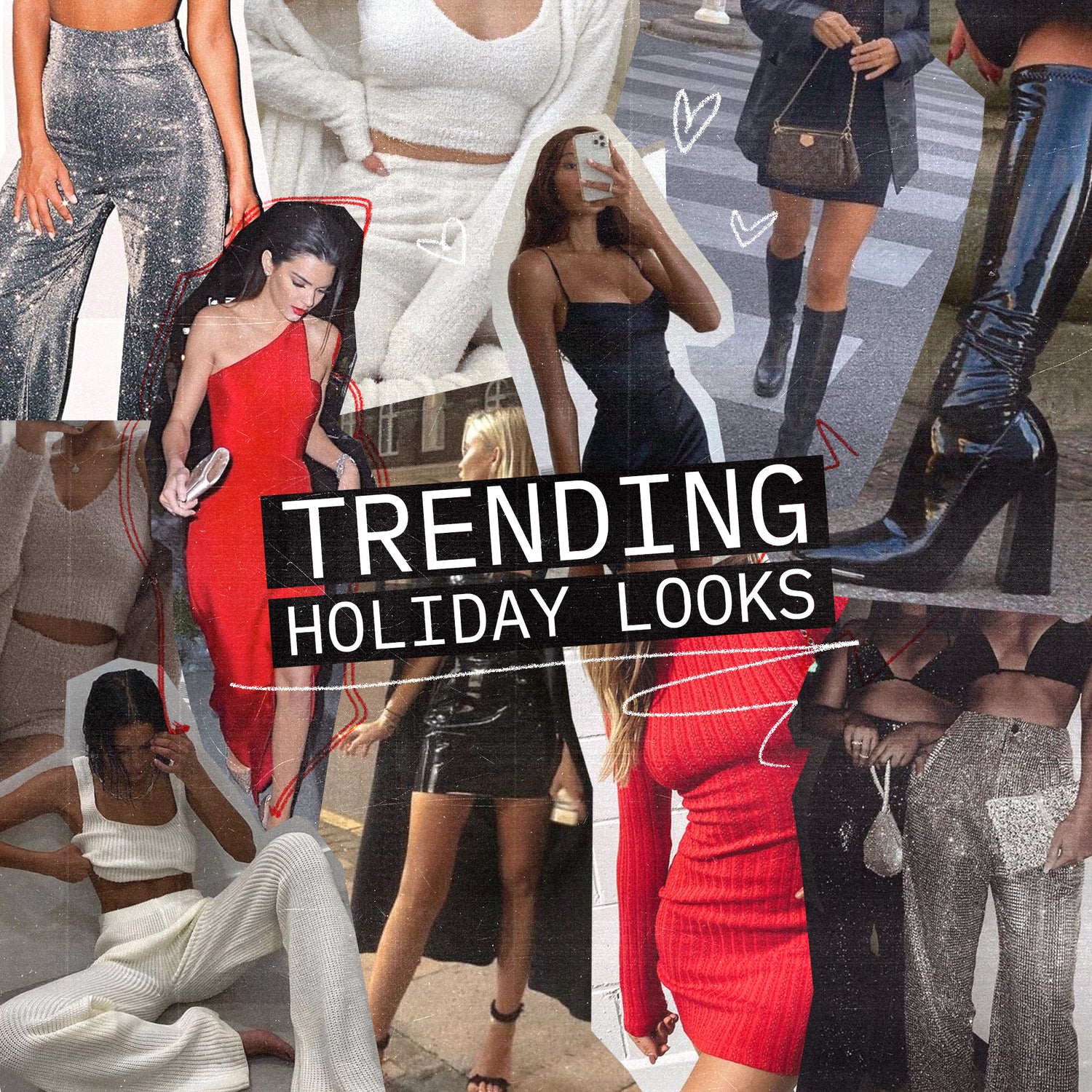 Tis' the season to be jolly (and on trend)! The Holidays are upon us, and you may not love the chilly season... but at least you can look forward to dressing up! Whether you are attending a family gathering, and friends-giving, or a New Year's Eve party, Foxybae has you covered on the top trending styles of the season! 
Red? For the Holiday season? GROUNDBREAKING! Whether you're wearing a sweater, a dress, or a sweater-dress, nothing says "Happy Holidays!" like candy cane red and loose curls! Adding a pop of red color to your outfit will be the perfect opportunity to snap a pic and transition your Instagram feed from Spooky season to Tis' the season!
We're going old school this Holiday Season! Funky pants will have you looking and feeling like the life of the party. Not only are they attention grabbing, but they will also be the topic of every discussion! This look goes PERFECT with booties, a shoulder bag, and a blowout hairstyle!
Knee-high boots… need we say more? As we all know, these bad boys have been trending for awhile now but they aren't disappearing anytime soon!! They can be worn with almost anything, including an oversized sweater and sleek hair. Cozy and chic, we guarantee this will be your go-to outfit of the season! 
You can never go wrong with a little black dress! The great thing about a black dress is that you can wear it ANYWHERE and with ANYTHING! However, it does NOT pair well with frizz. Secure a bottle of our Smooth Sailing Anti-Frizz Finishing Cream for whatever hairstyle you match with this outfit! No matter the area you're located in, pairing it with a trench coat will protect you from any elements you may encounter (rain, wind, snow, etc). So slip on that dress 'cause Santa has a little extra room on his naughty list this year ;)
Baby it's cold outsiiiidddeee! There's nothing, I repeat, NOTHING better than a cozy set during the holiday season! Sometimes, skipping the party and staying in is so very therapeutic (and much needed)! However, having a cozy night in doesn't mean your outfit has to be a drag. Throw on your Don't Hate, Hydrate Replenishing Hair Mask, grab your glass of wine, and bundle up in your cozy set for a relaxing night in front of the fireplace. 
Follow our
Insta
and
TikTok
for more trending holiday looks!