Summer Time Activities To Try
July 07, 2022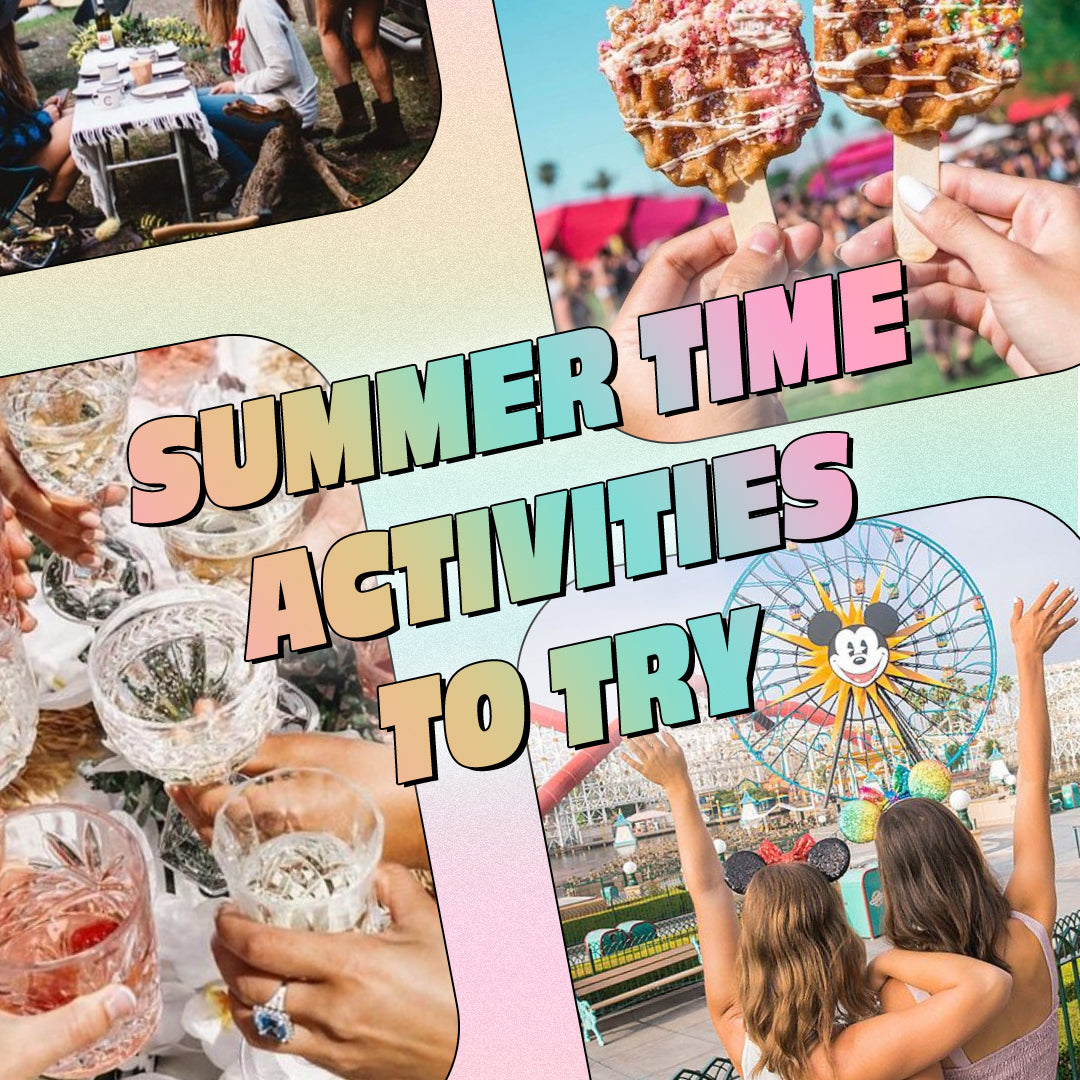 Suns out and the girls are ready to go out! Here's a few summer time activities you should try with your bffs:
1. Beach
Spending a day at the beach just screams Summer! So throw on your best bathing suit and soak up the sun. Don't forget to apply sunscreen and of course, our Cool AF Heat Protect Spray.
2. Picnic at the park
Relax on the grass, grab the book you've been meaning to finish, and enjoy a peaceful time at the park. Or you can invite a friend and spend some time painting, journaling, or simply catching up on life.
3. Amusement park
One is never too old for some fun at an amusement park. Live out your inner child and go on all the amusement rides your heart desires!
4. Camping
Take a break from the city and gather a group of friends to go camping with! Set up camp near a lake so you guys can go kayaking and jetskiing.

5. Food festivals
Are you a foodie?! Because we definitely are! There are a ton of food festivals happening during the summer time that cater to all kinds of diets and cuisines. Make sure you bring a hungry group of friends!
6. County fair
Fair rides, turkey legs, deep fried oreos, and giant sized stuffed animals are what county fairs are all about! Check out your local fair dates and plan your trip asap!

7. Wine tasting
Trust me, the girlies will love this one! Endless wine plus tasty charcuterie boards, how can you say no?! Visit Napa Valley or any local wineries in your area!