celebrity, hairstyles, short hair
STUNNING WITH CELEBS WITH SUPER SHORT HAIR
May 12, 2017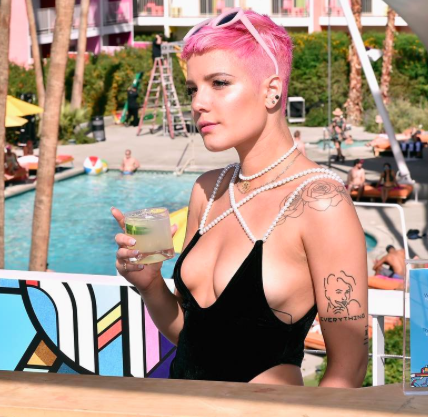 A lot of women relate femininity to long luscious locks but sometimes that's not really the case. It might sound cheesy but it's what's inside that counts. It doesn't matter if you have hair down to your waist or a buzz cut, its just hair! As a proof that short hair can be sexy too, here are some beautiful women with super short hair.
Even though Anne Hathaway had a hard time shaving off her dark tresses for a movie role, she still gracefully sported this hairstyle and incorporated it well with her girly personal style.
Hasley is known to rock wild and funky hair color surprise so its no surprise that she looks amazing with a buzz cut!
Singer Jessie J took this edgy hairstyle to another level by dyeing it bleach blonde.
Lupita's super short hair totally shows off her perfect skin and dazzling smile. Who says you can't look like royalty with short hair?!
It doesn't matter if it's on the runway, movies or red carpet, Cara's not afraid to make a statement when it comes to changing up her looks.
Amandla recently cut her hair for a role but it still didn't stop her from being fierce! If anything, this hairstyle made her more fabulous.
On a scale of one to ten, Millie Bobby Brown is definitely an eleven! She's the living proof that style and glam has no age limit!
So there you have it, our fave ladies with super short hair. Did we forget to mention anyone? Let us and your fellow baes know in the comments!
Want more? Check these out!
- 12 THINGS YOU'VE EXPERIENCED IF YOU HAVE THICK HAIR
- HAIRSTYLES THROUGHOUT HISTORY : A LOOK AT HAIR TRENDS
- HAIRSTYLES THROUGHOUT HISTORY : A LOOK AT HAIR TRENDS
Don't forget to follow us on INSTAGRAM, TWITTER and FACEBOOK for your daily dose of style, beauty and hair inspos! Stay Foxy!