Spring Beauty and Fashion Must Haves
April 11, 2022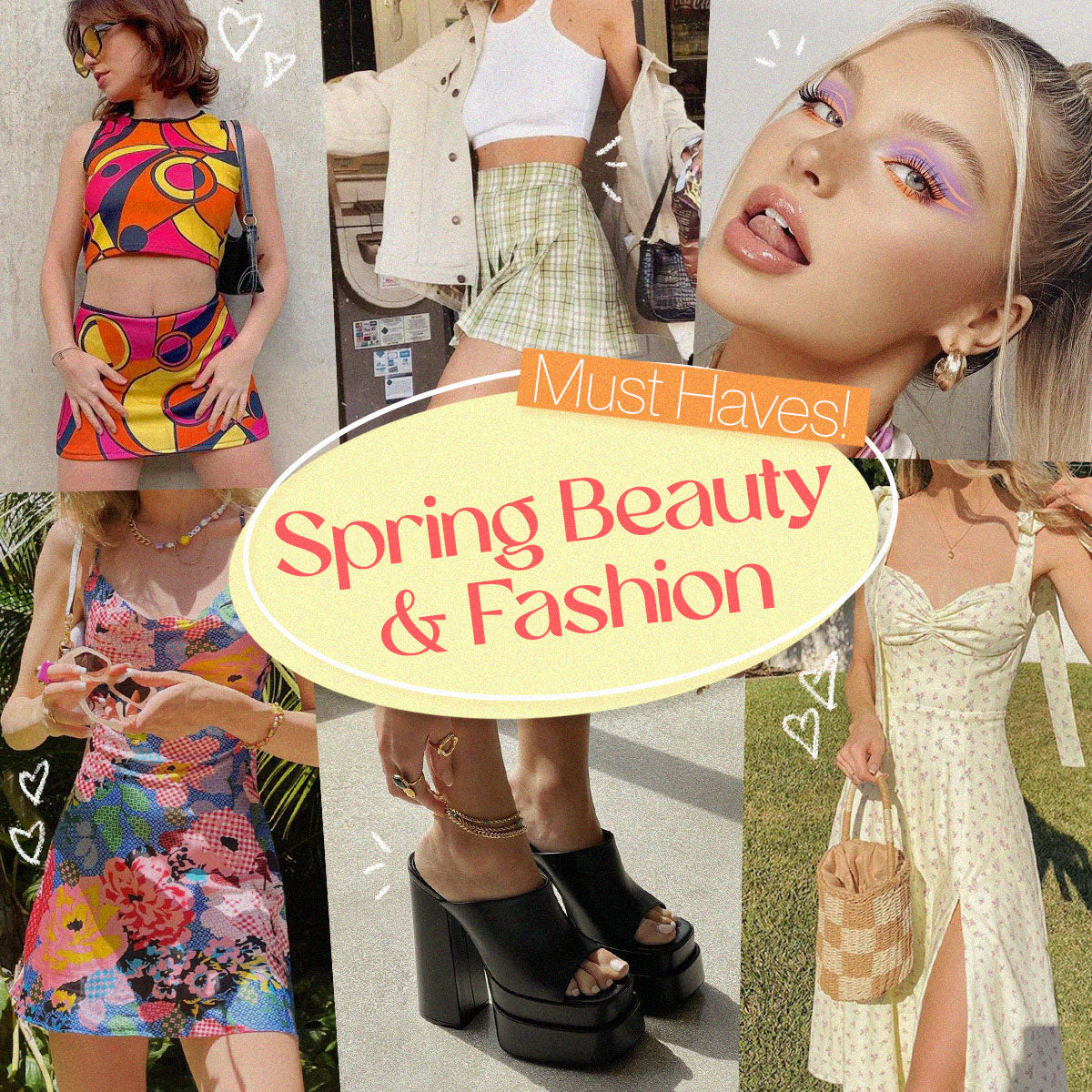 We've officially ditched Winter and although we absolutely adored comfy layers, it's time for a wardrobe makeover! Here are some Spring beauty and fashion trends you need to look out for.
Colorful Blazers


Want to look like the ultimate BOSS this season? Blazers are always a bold move but stand out by adding some color! We are obsessed with purple and green right now.
Mini Skirts


It's getting hot out here and this trend is even HOTTER! We love mini skirts because they're so easy to dress down for a casual look and dress up for a more serious event.
Patterned Sets


Less is more. *Correction: More is just RIGHT! This season, all the patterns are your best friend. Swirls, checkers, stripes, you name it.
Platform Shoes


We love a Y2K moment and platform shoes are everything for this Spring. The chunkier, the better!
Florals


We believe florals can NEVER go out of style during the Springtime. Spring is literally about flowers blooming so why not wear it!
Big Bags


Just when little purses became everyone's staple accessory piece, it looks like bigger oversized bags are the new move. We especially love this trend because not gonna lie, we could barely fit ANYTHING in those cute tiny bags.
Gemstones


We're pretty sure Euphoria inspired this trend and although Season 2 just ended, the show's iconic makeup looks are here to stay. Add some sparkly gems to your look because let's be honest, you're a STAR!
Neon Eye Makeup


Neon is totally ON for us! Try out a neon winged liner look or even a bright pink shadow this Spring. Remember baes, Bolder is Better.