Retro Recipes to Bring to Thanksgiving Dinner
November 16, 2019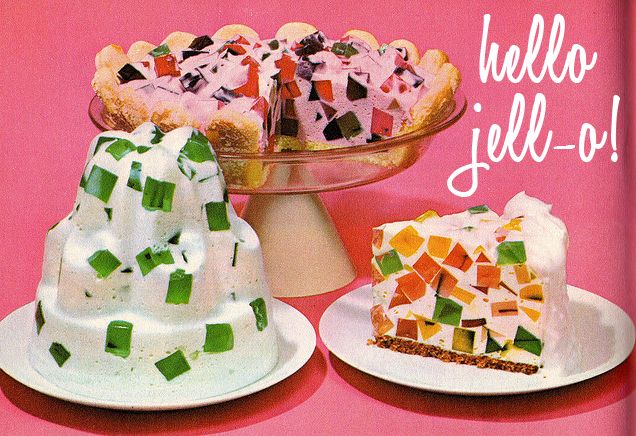 You might have heard of some nasty old school recipes like tuna casserole and ambrosia salad, but we promise, yummy old fashioned recipes do exist! You might have even had some these before. While there are a ton of gross recipes that involve way too much mayo, your grandparents probably had a few of these delicious dishes in their childhood.

BAKED ALASKA
You can't go wrong with chocolate ice cream! This dessert is like an ice cream cake, but with a layer of toasted meringue over the top. Also a great party trick to whip out a blowtorch and light this thing up!
https://www.foodnetwork.com/recipes/food-network-kitchen/chocolate-lovers-baked-alaska-7224164

CHEESE BALL
The cheese ball is a classic appetizer. It's such a great dish becasue it perfectly melds together sweet and salty when you add nuts and fruits to the mix.
https://www.cookingclassy.com/cheese-ball-recipe/

MUSHROOM CAPS
These are absolutely mouth watering! These cheesy little bites are the perfect way to hold yourself and your guests over while you wait for that turkey.
https://www.fifteenspatulas.com/stuffed-mushroom-caps/

SPICED PINEAPPLE UPSIDE DOWN CAKE
Pineapple upside down cake is nothing new, and is practically a staple for every Aunt to bring to the party, but this old fashioned recipe deserves more recognition. I mean, its upside down, for Pete's sake
https://www.delmonte.com/recipes/collections/summer-get-togethers/spiced-pineapple-upside-down-cake

MAGIC JELL-O DESSERT
Nothing is more 50's than Jell-o. Jell-o was in everything, from pies to desserts, and especially salads, so it's only right that at least one recipe is included. One that doesn't include... shrimp. Yes, that recipe does exist.
https://www.recipelion.com/Free-Quick-and-Easy-Jello-Recipes/1950s-Magic-Jell-O-Dessert-Food-Video
FRIED APPLE PIES
Where do you think McDonald's got the idea from? This delicious dessert not only makes pies hand-held, but is fried. Yum!
https://www.recipelion.com/Fruit-Pies/Just-Like-McDonalds-Fried-Apple-Pie
COTTAGE PIE
Meat and potatoes. This dish is just a layered version of a classic American dinner. That crunchy cheese layer on top is next level!
https://www.recipelion.com/Casserole-Recipes/Grandmas-Cottage-Pie
No tuna casseroles, meatloaf, or pudding were harmed in the making of this blog... but they should have been. If your family has ever had any of these classic American dishes, or even if they haven't, they'll surely be impressed when you bring these to Thanksgiving.