Our Favorite Halloween Makeup Looks
October 05, 2020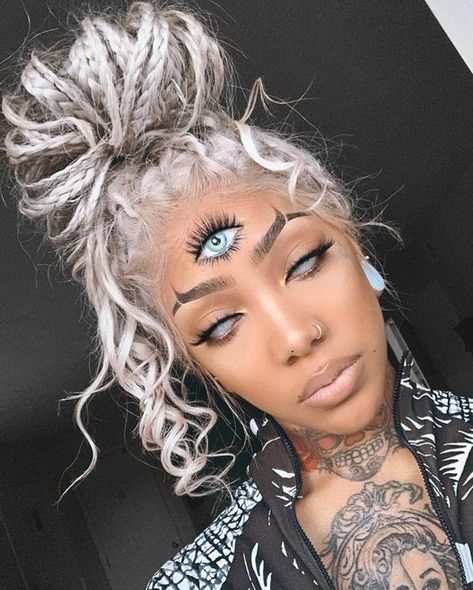 Not really a costume kind of gal? We've got you covered! These spooky makeup looks are amazing on their own or paired with your halloween costume this year. Our favorite Halloween makeup looks are perfect for makeup beginners to seasoned pros!
DEER
LEVEL: INTERMEDIATE
A makeup look so good you won't even need a costume! This classic Halloween look makes its comeback every year and we know exactly why! This is a perfect makeup look for those who don't want to go all out with a costume, but still want to be in the spirit of Halloween. This look can be created with makeup items you may already have in your collection! Remember that practice makes perfect, so don't be discouraged babe! You're gonna look amazing this Halloween!
JOKER
LEVEL: BEGINNER/INTERMEDIATE
We love how simple but sexy this Halloween makeup look is! Coloring your hair is definitely optional, but only adds to this amazing look! This idea pairs well with or without a costume, so you can still look great without breaking the bank. Top the look off with a red lip, and you're Halloween ready!
WEDNESDAY ADDAMS
LEVEL: BEGINNER
WHO DOESN'T LOVE A CLASSIC ADDAMS FAMILY LOOK?!? This is one of the easier looks you can recreate this Halloween season. Top it off with the classic Wednesday Addams double braid and an all black outfit to create the spookiest costume using items you already have! We already know this will be a popular look this Halloween!
ICE QUEEN
LEVEL: ADVANCED
We all scream for ICE QUEEN!!! This gorgeous and elegant look is for those of you who are a little more experienced with makeup. From the glitter brows to the icy blue lip, we are completely OBSESSED with this look! We know this one may be harder to recreate, but we believe in you bae!
We'd love to see you try these looks out this Halloween! Tag us on instagram with your version of these Halloween makeup looks so we can all SLAY spooky szn together!