fall, hair care, hair falling out, hair thinning
Say Goodbye to Thinning Hair: 5 Fun and Flirty Tips to Keep Your Locks Full
August 01, 2023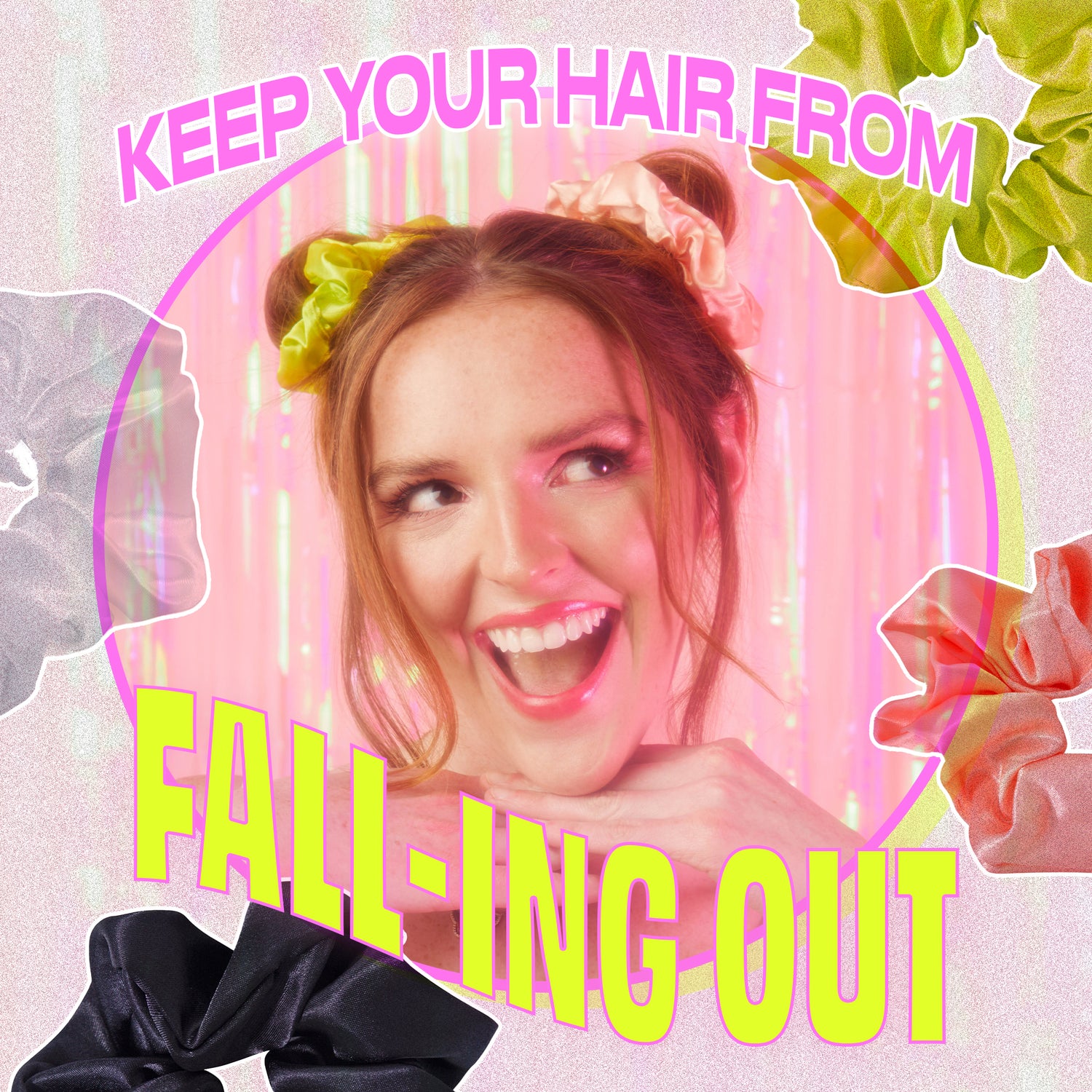 Hey there, fabulous babes! We know how much you love flaunting those gorgeous locks, but sometimes we might experience hair falling out or thinning out of nowhere. So, let's talk about how to keep your hair from thinning and ensure your mane stays as full and fabulous as ever. Get ready to banish those hair woes and embrace the fun and flirty journey to luscious locks.
Fuel Your Hair with Love: A Nourishing Diet for Flirty Locks!
Surprisingly enough, your nutrition can have an impact on your hair. Treat your tresses like the queens they are by fueling them with a nourishing diet. Load up on nutrient-rich foods like leafy greens, colorful fruits, and protein-packed goodies. These delectable treats will give your hair the vitamins and minerals it craves to stay strong and vibrant, keeping thinning hair at bay.
Ditch the Stress, Love Your Tresses: Unwind with Self-Care!
Stress is the ultimate party pooper for your hair, darling. So, let's show those stressors the door and indulge in some flirty self-care. Treat yourself to relaxing bubble baths, get lost in a captivating book, or take up a fun hobby. Prioritize your mental health, too. Anything that makes your heart happy will help your hair flourish and keep it from saying farewell.
Goodbye Heat, Hello Treat: Embrace Heatless Hairstyles!
We all love those sleek straight looks and bouncy curls, but too much heat can be a recipe for hair disaster. So give your hair a vacation from the heat. Embrace heatless hairstyles like braids, buns, and twists to protect your precious strands. Not only will you keep thinning at bay, but you'll also look like a hair goddess in the process! And, always be sure to use a heat protectant!
Bye-Bye Harsh Chemicals: Opt for Gentle Hair Products!
Your hair deserves to be treated like royalty, and that means saying no to harsh chemicals. Opt for gentle hair products that love your tresses as much as you do. Look for sulfate-free shampoos, nourishing conditioners, and hair treatments that promote growth and thickness. Fortunately, the entire FoxyBae line is made of just that with our 12-in-1 formula. Your hair will thank you with its fullness!
Sleep Like a Fluffy Cloud: Beauty Sleep for Dreamy Hair!
Who knew beauty sleep could be so good for your hair, too? Make sure you get your beauty rest by creating a relaxing sleep routine. Invest in a silk or satin pillowcase to reduce friction and prevent breakage.
So there you have it, Foxies! Your hair will be thicker, fuller, and ready to slay every flirty moment that comes its way. Let's keep those locks luscious and leave thinning in the dust.