hairstyles, long hair, quick tips, short hair
Hot Girl Summer Hairstyles You Need to Try
April 20, 2023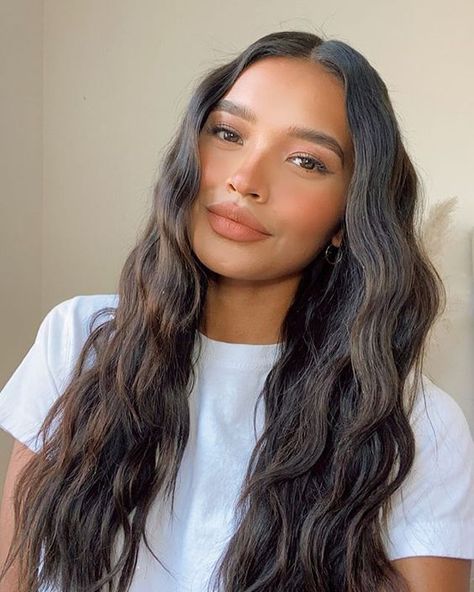 Are you ready to turn up the heat and rock some sizzling summer hairstyles? It's time to unleash your inner diva and embrace the "Hot Girl Summer" vibe. Whether you're hitting the beach, sipping on margaritas, or dancing the night away, your hair should be your ultimate accessory. So, let's ditch those boring ponytails and messy buns and spice things up with some fun and flirty hairstyles that will make heads turn.
From beachy waves to claw clip styles, we've got you covered. So, get ready to slay this season with these hot girl summer hairstyles!
1. Big, Loose Curls
This quick and easy hairstyle is perfect for a summer brunch date or even a day at the beach! To achieve this look, use a curling wand to create loose waves then gently brush the curls out using your hands or a wide tooth comb. Apply some Sea Salt Texturizing Spray to give your hair a beachy, tousled look and help your curls hold all day long!
2. Half Up, Half Down Claw Clip
This gorgeous look is so quick it'll blow your mind! Add some texture and volume to your roots with our Dirty Gal Dry Shampoo. Then give your hair some loose waves with our Baby Blush 25mm Curling Wand. Once your hair is all curled up, gather the top half of your hair into a messy bun and secure it with a claw clip! Using the claw clip can take a bit of practice, but once you have it down you won't want to wear your hair any other way!
3. Baddie Pigtails
These pigtails are the dream for hot summer days and nights! To achieve this look, start by prepping your hair with some heat protectant. Then, use our Baby Blush Blowout Brush to slightly curl up the ends of your hair, saving your bangs for last. For your bangs, blow dry them directly back to give yourself that baddie curtain bang look. Gather the top layer of your hair into two mini pigtails and secure them with an elastic, and you're all done!
4. Bubble Braids
We already know this hairstyle will be everywhere for festival season! Start by using our Rose Gold Flat Iron to get your hair looking sleek and frizz-free. Pull your hair up into two pigtails and begin adding elastics all the way down your hair while pulling at each section to create a "bubble" effect.
5. Mermaid Waves
These waves make us want to live on the beach all summer long! All you'll need for this super easy hairstyle is some heat protectant and our Baby Blush Wavy Baby. Section your hair into 2-3 sections depending on the thickness of your hair. Place the tool at your roots and hold for 5-10 seconds before continuing down your hair. Repeat this process until your whole head is WAVY BABY! Finish off this beachy look with our Beach, Please Sea Salt Texturizing Spray to add volume and make your waves last all day long!
Head to our Instagram for lots more hair inspo, tips, and tricks!