Hair Trends For The New Year
January 14, 2022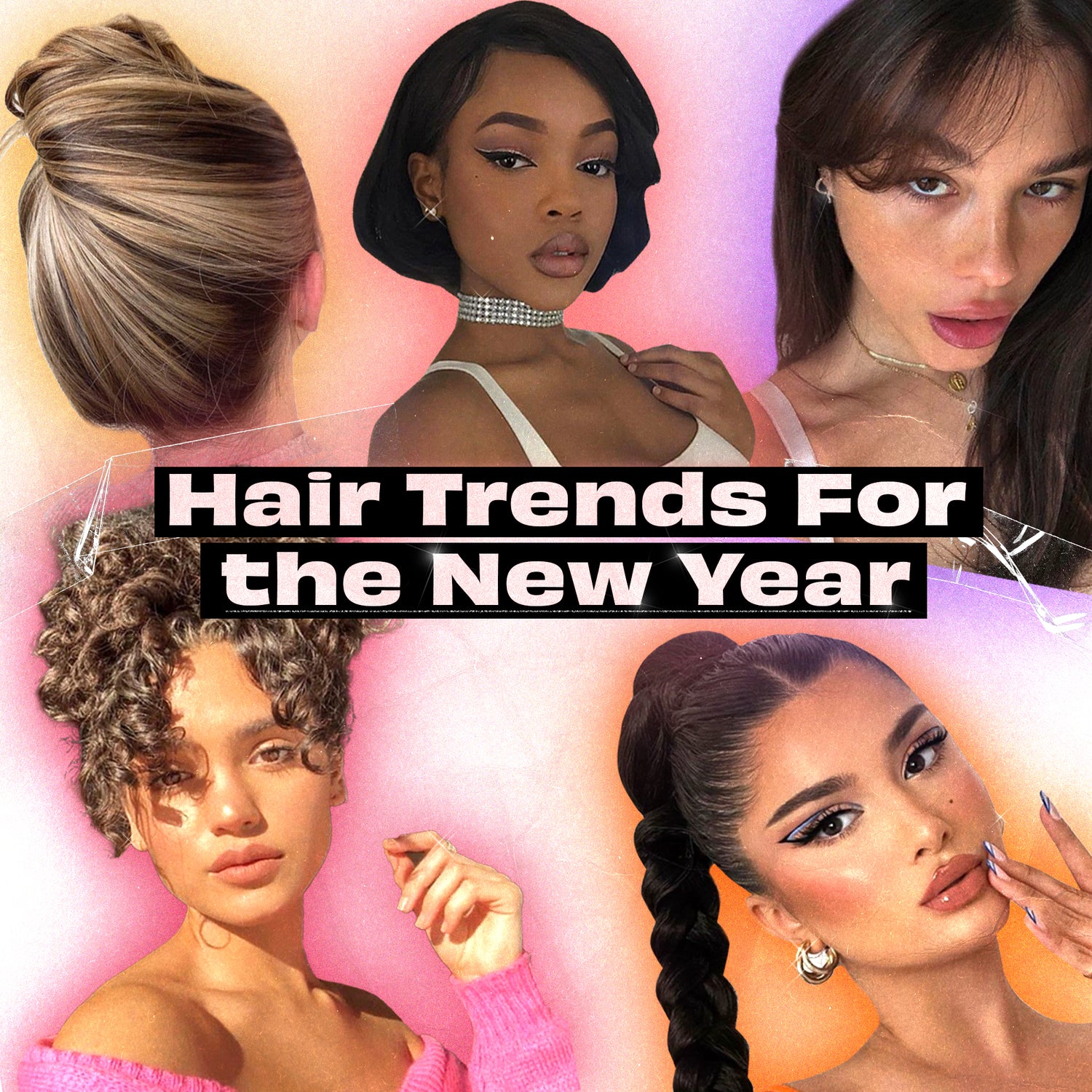 New Year, New You, New Hair-Do!! 2022 is the year for new beginnings, and new hairstyles! Our trend forecasters have been busy predicting which new hair trends will be making an appearance this year. So, brace yourselves foxys… a storm is brewing that will definitely disrupt the hair industry!! Here's our predictions for this year's hair trends:
1. Bob Cut
Girls just wanna have fun… with short hair! The classic 1920's bob is making a comeback. Maybe this trend recurs every 100 years or something!? Whatever the case may be, we are SO here for it!! Short hair = less maintenance! If you have been thinking about cutting your hair recently, here's your sign to do it ;)

2. Bronde

Bronde (adjective) "denoting hair colored so as to have both blonde and brown sections or strands." Is blonde hair now considered "cheugy?" We've seen a SIGNIFICANT amount of blondies going bronde lately!! In our opinion, blonde hair was, and NEVER will be "cheugy." However, keeping up with the maintenance and costs of blonde hair is a pain in the a**!! This year, you can expect to see this brunette/blonde color EVERYWHERE!

3. Embracing Natural Curls

Taming your mane? That's soooo last year!! If you have naturally curly hair, consider yourself LUCKY!! With more and more products hitting the market, this will certainly be the year for all of you curly-headed babes to shine! 

4. Bangs

Curtain bangs sure did make their way into 2020 and 2021, and from the looks of it… they won't be going anywhere anytime soon!!! You
can
expect to see some new variations of bangs this year, however! Wispy bangs, face-framing bangs, blunt bangs; you name it!!! 

5. More Up-Dos!

With so many hair tutorials surging through social media, we can assure you that ponytails, half-up half-downs, sleek buns, and other similar hairstyles will definitely be making their way into 2022! Prepare yourselves by stocking up on elastics, bobby pins, and SO. MUCH. HAIRSPRAY!!