celebrity, hair trends, hairstyles, red carpet
TOP 5 GOLDEN GLOBES HAIRSTYLES
January 12, 2017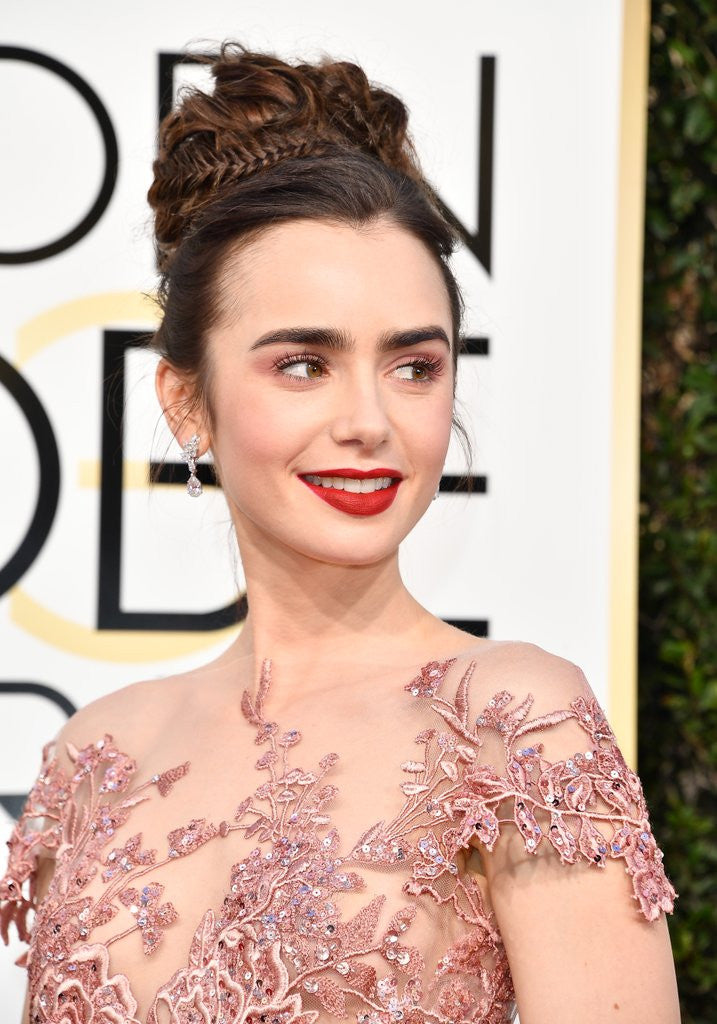 Ahhh, the Golden Globe Awards, the event where movie and fashion buffs come together! Sure, we like watching movies and shows but we LOOOVE seeing what they wear when Hollywood stars are all glammed up. This is where the true challenge really is; you can't hire a stunt double for fashion and beauty! We've seen a lot of trends on the red carpet but three main Golden Globes hairstyles definitely stood out!
TOP GOLDEN GLOBES HAIRSTYLES
1. Elegant Bun
Janelle Monae, Lily Collins and Karrueche Tran showed off their beautiful faces and defined collarbones by wearing their hair in a high bun.
2. Short & Stunning
Fuss-free, fashionable and fun! Millie Bobby Brown, Viola Davis and Evan Rachel Wood proved that long hair is not needed to steal the spotlight!
3. Straight & Sophisticated
Big hair is not always the answer; sometimes, simplicity is sexier! Amy Adams, Kerry Washington, and Naomi Campbell kept it classic and dazzling by sporting straight and sleek locks.
4. Ethereal Soft Waves
Bow down, baes! Mandy Moore, Kristen Bell and Brie Larson looked like queens crowned with curls and loose waves. These stars definitely rocked this look in three different ways, sweet, edgy and classic!
5. Posh & Sleek Updo
Beautiful and dazzling ladies Jessica Biel, Blake Lively and Chrissy Tiegen are definitely ready to slay with their locks pulled back tight! This Golden Globes hairstyle is perfect of you want to show off a detailed neckline, bold makeup or stunning accessories!
So there you have it, the top Golden Globes hairstyles that we saw on the red carpet! We love how even though most of them rocked similar styles, they all wore it in unique ways! This just shows that beautiful hair is for everyone, you just need the proper inspiration, confidence and if you're loaded, an army of stylists!
Do you love award ceremonies as much as we do? We have also have a post about the American Music Awards.
Don't forget to follow us on INSTAGRAM, TWITTER and FACEBOOK for your daily dose of beauty, fashion, style and hair inspos!