Get the Y2K Look
March 07, 2022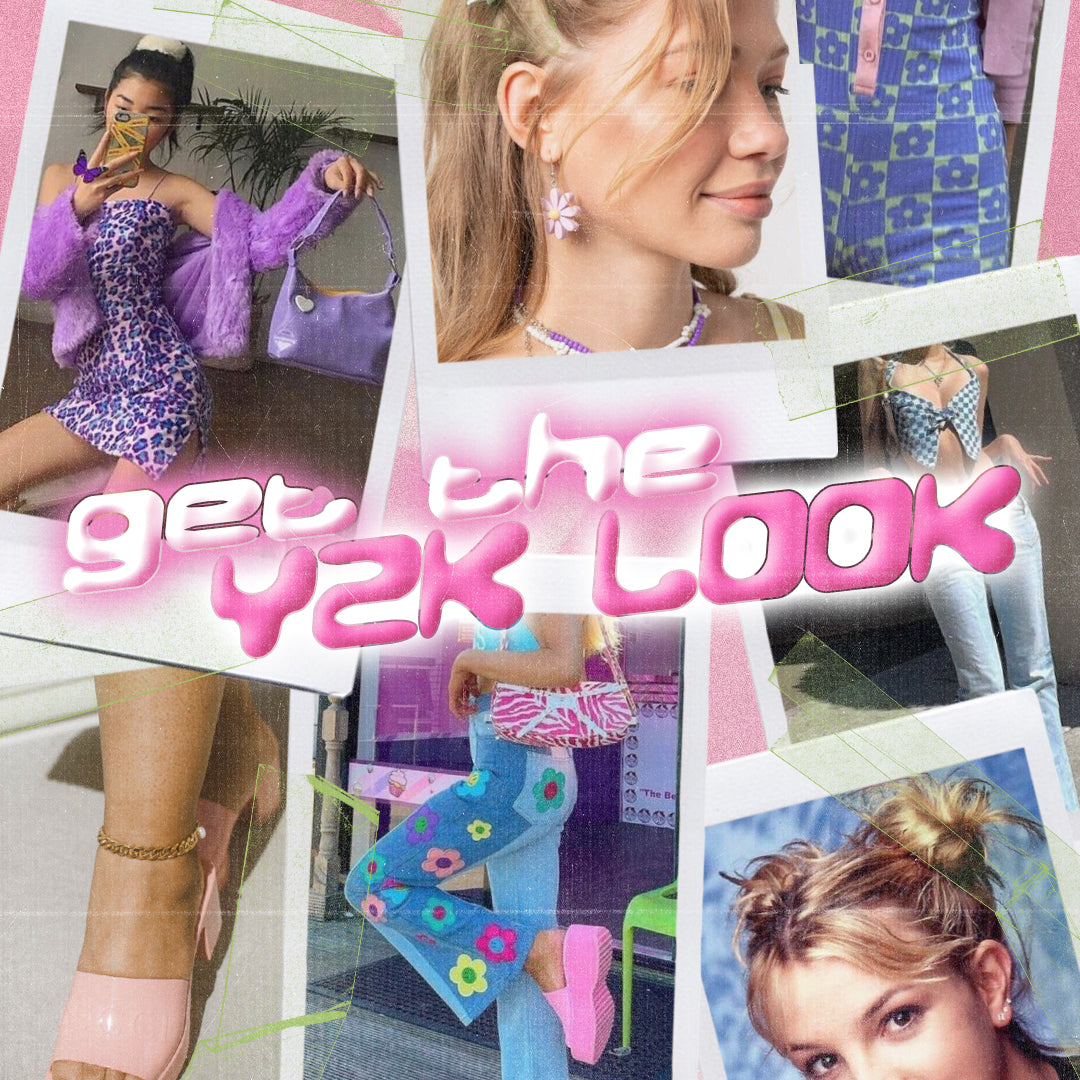 Bring in all the vibrant colors, funky prints, flare pants, and butterfly hair clips because here's your ultimate guide to Y2K fashion! If you're a 2000s baby or grew up watching Lizzie Mcguire, singing your heart out to Britney Spears, and recreating outfits from iconic movie Confessions of a Teenage Drama Queen, then this one's for you. Let's take a trip down memory lane and see how we can get the perfect Y2K look.
HAIR
Where's the best place to get Y2K hair inspo? Watch any episode of Lizzie Mcguire and you'll have a ton of ideas. For an easy hairstyle, add in some fun butterfly or flower hair clips. For a more intricate look, try out some bubble braids, space buns, and if you're feeling bold, dye some strands of your hair pink.
COLOR
A Y2K look is nothing without a pop of color! Have fun with literally any color of the rainbow and dress head to toe in your pick.
PRINTS
Just like color, the funky patterns are where it's at when it comes to Y2K fashion. Choose floral prints, plaid, swirls, and checkered designs to look groovy af.
DENIM
Whoever said denim on denim is a fashion disaster clearly was not a fan of Britney's iconic all denim look, but we're here to say we LOVE it! Grab your favorite jean jacket and pair it with any jean bottoms like extra flare pants.
SHOES
The last thing to tie your whole Y2K look together will be rocking a pair of platform shoes, jelly sandals, or any classic sneakers. You can throw on some white boots like Ms Lindsey Lohan in Confessions of a Teenage Drama Queen and you'll forsure be the star of the show!