hair hacks, quick tips, travel
Gals On The Go Hair Essentials
February 10, 2023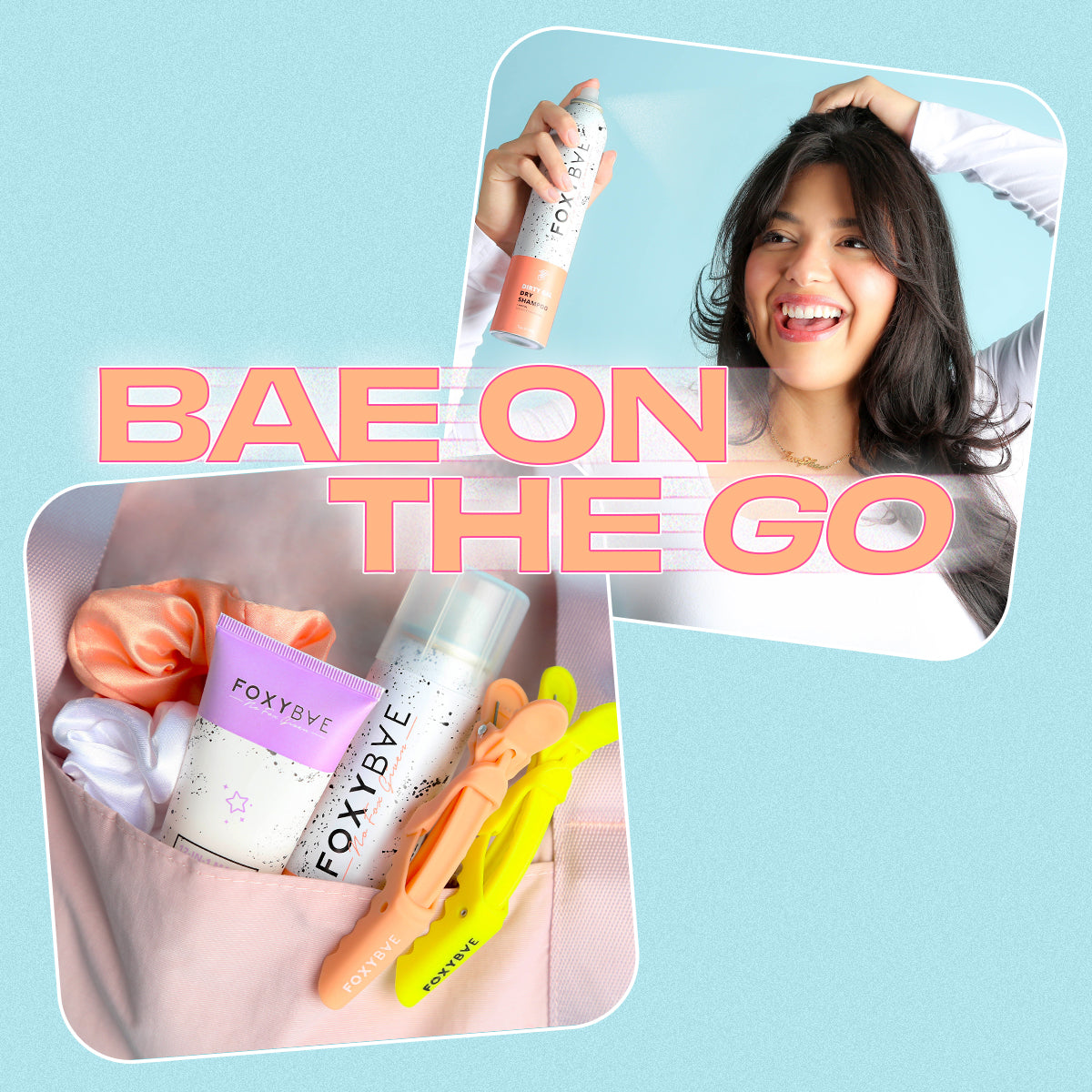 Fellow travelers and busy babes! Let's chat about something we all know too well – the struggle of keeping your hair looking fab while constantly on the go. Whether you're jet-setting across the world or just trying to get out the door on time, there's nothing worse than feeling like your hair is a hot mess.
That's why we've curated the best travel products to help you style your hair with ease, no matter where your adventures take you. From mini straighteners to travel-sized dry shampoos, we'll cover all the essentials you need to have in your on-the-go hair kit.
So, if you're ready to say goodbye to bad hair days and hello to effortless chic, grab your passport (or keys!) and let's get started on building the ultimate hair kit for a gal on the go. Trust me, your hair (and your Instagram feed) will thank you for it!
1. Dirty Gal Dry Shampoo
For any busy gal, dry shampoo is your best friend. This is an absolute lifesaver in between shower days! Whether you have plans after a gym sesh or no time for a full wash day, Foxybae's Dirty Gal Dry Shampoo has your back. It smells amazing and doesn't leave a white cast on your hair. Just spray some into your roots, let it sit for a minute to absorb excess hair oil, massage it in and your hair's natural volume is restored.
2. FoxyBae Blowout Brush
We all love a good salon blowout but let's save money and a trip to the salon by using a FoxyBae Blowout Brush at home! Blowout brushes are essential for busy gals because you can dry and style your hair at the same time. Pro Tip: Twist the blowout brush inward or outward at the tips of your hair to add extra volume and definition for a true blowout look.
3. FoxyBae Wireless Auto Curler
The FoxyBae Wireless Auto Curler is a game changer! Curl your hair anywhere, anytime with just a press of a button. This tool is wireless which makes it extremely portable and offers hassle-free styling. In a rush and don't have time to do your hair? Pop this baby in your work or gym bag and style your hair in the car, at your desk, in the gym, and so many other places.
4. FoxyBae 2-in-1 Hair Flow
If you have a little extra time to spare, the 2-in-1 Hair Flow is the best tool to achieve multiple styles. This single tool gives you the best of both worlds because it is both a flat iron and a curling iron. Its tiny air vents around the barrel blow out cool air which helps lock the style in place all day long!
5. Travel Size Hair Tools
One thing about busy gals, they love to travel! Whether you're on the go meeting with clients or marking off destinations on your travel bucket list this year, you need our Travel Collection. These super portable hot tools are perfect to touch up your hair when you have little time to spare. They won't take up much space in your suitcase.
6. Travel Size Hair Care
Mini shampoo and conditioners are always good to have in your gym bag, purse, and even in your car. Foxybae's travel size hair care items will have your hair fresh and clean before your busy day ahead. Plus, it's all infused with biotin, which promotes hair growth!