Fall Hair Trends We Know You'll Love
September 30, 2020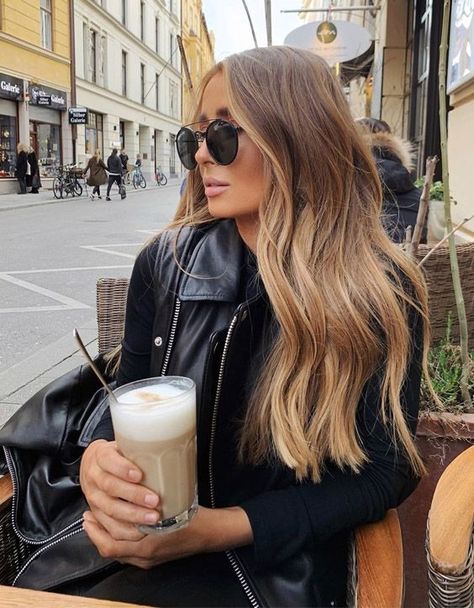 FALL HAIR TRENDS 2020
Foxy girl fall is here ladies! It's our time to shine! Here are some of the cutest fall hair trends that we know you'll FALL in love with this season. You'll be pumpkin patch ready in no time!
CHOCOLATE BALAYAGE
Balayage has recently taken the world by storm and we can see why! This chocolate balayage style is so perfect for the fall season with its deep, rich color that just screams SPOOKY. Ask your hairstylist about balayage at your next appointment! You won't regret it, bae! Nothing pairs better with balayage than a little curl! Use a curling wand to really bring out the color dimensions in your balayage this fall!
CURTAIN BANGS
We are absolutely OBSESSED with this hair trend! Curtain bangs are making their comeback this season and we are not complaining. This hairstyle perfectly compliments any face shape, with its super flattering front strands that frame and highlight your natural facial features. WE'RE OTW TO THE HAIR SALON RIGHT NOW, HONEY! This style pairs perfectly with a BANGIN' blowout! Use your favorite blowout brush to achieve a flawless fall look!
MONEY BANGS
This hair trend may have been popularized by the e-girls on TikTok, but we've fallen completely IN LOVE! This style is perfect for those who want to bring a youthful vibe into their fall look. It works well with all hair lengths and styles, so we know we'll see a lot of this style this season!
CLAW CLIP
We've already seen just how popular the claw clip has gotten in the past few months. AS IT SHOULD! This timeless accessory has endless possibilities that will give any look that extra luxe feel. The claw clip is perfect for those who want to look like they just rolled out of bed, but are still SLAYING! The effortless vibes are IMMACULATE.
STAY FOXY BAES
We're here to help you stay foxy all fall long! Love our blogs? Check out or instagram for all the best hair tools, tips, and techniques! Follow us @foxybaehair (; STAY FOXY BAES!