Confessions of a Hair Stylist
May 28, 2018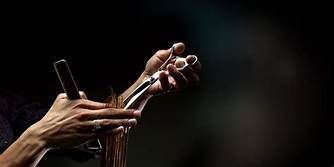 Hey Foxy Baes! We've got a treat for you on the blog today. Hair expert, Lilly Luevano, who has been styling hair for 13 years and counting gives us the low down of what hair stylists are REALLY thinking! Be sure sure to check out her work below and follow her at @lillystylist. Read on to tap into the mind of a seasoned hair stylist.
1.) Biggest pet peeve as a hairstylist?
My biggest pet peeve would be clients trying to negotiate price.
2.) What advice would you give someone trying to go blonde?
Going blonde is like a pregnancy! It's gonna be uncomfortable at first, it's gonna take a while, then you get used to the idea of it, then you have this beautiful baby (blonde head) that you now have to take care of for it's whole life. Patience is the key!
3.) What do you think will be the biggest hair trend in 2018?
I feel like it'll be short hair lobs-bobs! I've been doing a lot lately.
4.) Which celebrity cut have you been shown by your clients?
Lately I have been shown Kim K's blunt bob. A LOT!
5.) What is your favorite hair styling hack?
I mainly do blondes - so this is for my blondes! When there's no time for a touch up I like to get a light foundation dab a brush and lightly feather the hairline and style as usual. It looks like fresh roots.
6.) What can clients do to be better clients for their hairstylist?
Be on time.
7.) What advice would you give to girls on the go who still want to have fabulous hair?
I am obsessed with Magic Hair Curlers (hair flair)! They are heatless, breathable curlers you apply after the shower and sleep on them. You wake up with a perfect curl every time.
8.) Can you share a hair horror story you can laugh at today?
My very first men's scissor cut I ever did I was so proud of thought I did a great job, as soon as I finished he smiled and asked if someone could fix it! I think of him every time I do a men's cut now.