Celebrity Costumes We Love
October 04, 2020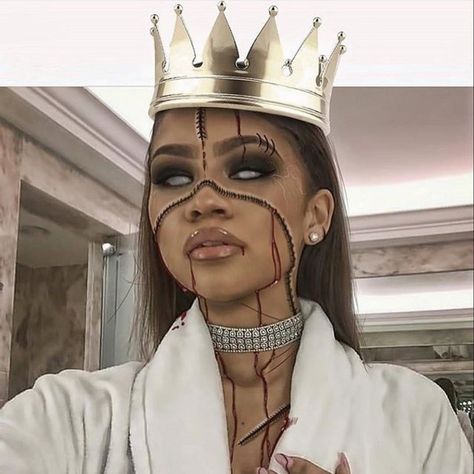 CELEBRITIES WHO SLAYED HALLOWEEN
Celebrities no doubt bring the heat when it comes to Halloween. Here are some of our favorite, iconic celebrity Halloween costumes from over the years. 
NICOLE SCHERZINGER AS CLEOPATRA
This Halloween look is PERFECTION! Pussycat Dolls lead singer, Nicole Scherzinger, killed this costume back in 2017 and we're still not over it!
KENDALL JENNER AS A FAIRY
Kendell Jenner…that's it...that's the tweet. This supermodel and member of the Kardashian-Jenner clan admittedly slays any look, but this is one of our absolute favs. LIFE'S JUST NOT FAIR(Y)! You can get Kendell Jenner's iconic hair look with our Wavy Baby Triple Waver and feel like a celebrity for one night!
MADISON BEER AS A FALLEN ANGEL
Nothing says #spookyvibes like a dark, fallen angel. You may know Madison Beer from her successful singing career, but we can't get over this HOT AS HELL Halloween look! Recreate this iconic Madison Beer look with the Rose Gold Tres Sleek Flat Iron to get her perfect, sleek n sexy straight hair. 
SOFIA RICHIE AS SLEEPING BEAUTY
There's no doubt Sofia Richie is a real-life Disney princess. She slayed this Sleeping Beauty look last year and it's definitely one for the books. Get Sofia Richie's beautiful, elegant curls with the Rose Gold 32mm Curling Wand! Which celebrity Halloween look was your favorite???