90's Hairstyles That Made a Comeback in 2018
April 02, 2018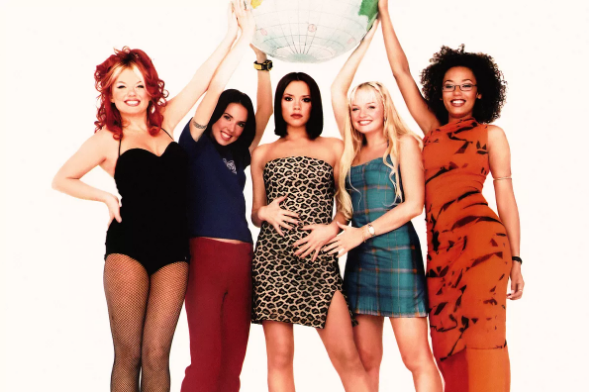 Oh I'll tell you what I want, what I really really want! I wanna hair I wanna hair I wanna really really really fab hair. Hey spice girl! Welcome back to the Foxy Blog. We are throwing it all the way back to the 90s on this one. Just like chokers and crop tops - these iconic 90s hairstyles have resurfaced in 2018 among the trendiest ladies on the internet and we are here for it! Check em out and let us know if we missed your favorite 90s hairstyle.
1.) Face-Framing Updo's
Messy updo's with wispies hanging to frame your face, compliment almost any outfit whether you're lounging around in joggers or going for a night out on the town with your girlfriends. Either way you're looking effortless and chic!
2.) Space Buns
We're so glad these fun little buns made a comeback! They're perfect for spicing up your style and adding a quick flare to any look! Best of all, you can style them to match your aesthetic to make them even more unique.
3.) Scrunchies
It's scrunchy time! These adorable hair accessories were all the hype back then and are still a thick hair girl's best friend! Style them in a half-up, half-down ponytail and feel the nostalgia!
4.) Bandanas
A popular trend that's made its way back are these colored bandanas. This look is especially popular at music festivals and other events. Keep a lookout for more 90's trends being rocked at Coachella this year!
5.) Natural Curls
It was all about straight hair for sometime and then boom, 2018 hit and now everyone and their auntie want their natural curls back! Curly headed babes, it's your time to shine!
6.) Half Up, Half Down
Rachel did it best back in the late 90's but in 2018, we're bringing the half-up, half-down hairstyle to an entirely new level of glam. Rock it with a teased crown and big, voluminous curls and you'll be sure to break necks!
7.) French Braids
Not only are french braids an easy fix to any bad hair day, but they're also super cute to pair with funky glasses or bold jewelry! With Summer right around the corner, this is a definite go-to!
8.) Flower Accents
Flower power is back and making a statement on every girly girl's insta feed. We saw this trend a few years back at music festivals but more and more, flowers in hair has become a casual everyday look. Add a cute flower headband to your curled mane or add some individual flowers to your braids for some serious boho vibes!