Your 2022 Holi-BAE Gift Guide
December 12, 2022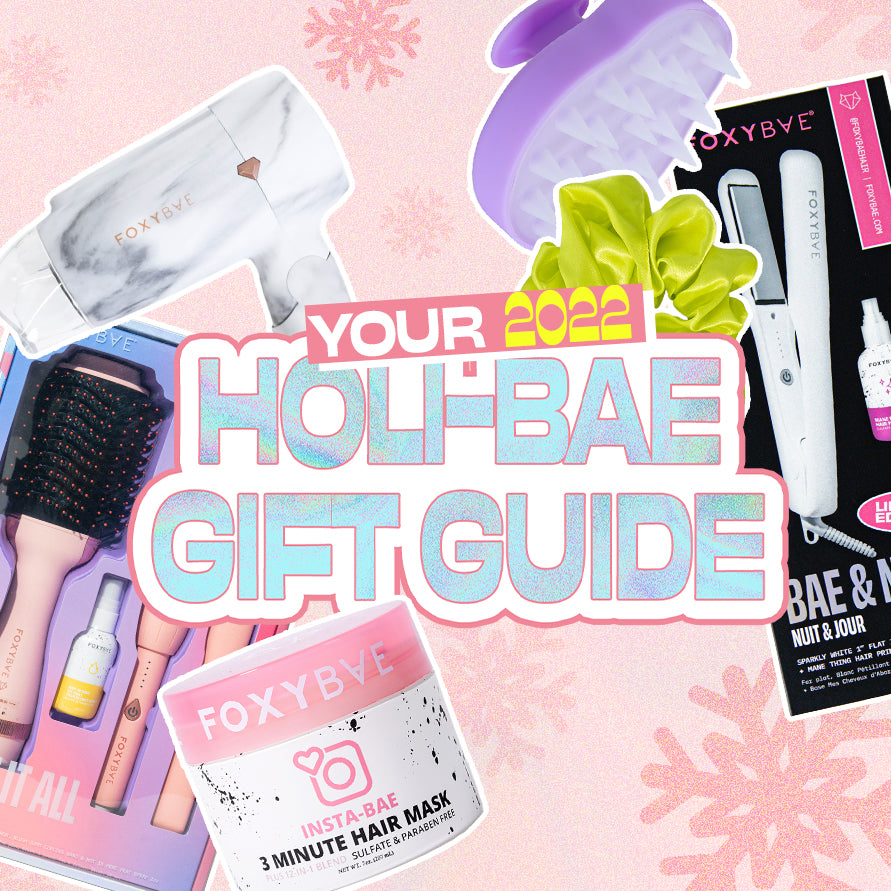 Give the gift of amazing hair! Foxybae has your Christmas shopping list covered so there's no need to worry and stress out during what's supposed to be the most wonderful time of the year. We have jolly presents that your loved ones will for sure appreciate!
For the Foxy Fanatic
You're someone's Secret Santa and know they are absolutely in love with our products so gift them our LIMITED EDITION White Sparkling Gift Sets! We've taken our signature Curling Wand, Flat Iron, and Hair Waver to Winter Wonderland this season. We only made a limited amount with this sparkling white finish and it's only available this holiday! So run, don't walk and add this to your cart right now! Your foxy friend will love adding these to their collection.
For the Foxy First Timer
If you're a fan of Foxybae and want to spread the love, the "I Want It All" Holiday Gift Set is the PERFECT present for someone who has yet to try our products. The set comes with all the essentials: the Blush Blowout Brush, Curling Wand, Flat Iron, and it even comes with a mini heat protectant spray!
For the Busy Baes
We all have that one friend who is out here doing the absolute most! Whether that be juggling school, work, and a side hustle, this friend is always rushing out the door. Make their life a little easier with some travel size essentials such as our Mini Marble Curling Wand, Wireless Auto Curler and the Travel Size Dirty Gal Dry Shampoo for that instant refresh in between events.
For the Self Care Lovers
Hair care is self-care, baes. Gift your friends and fam our luxurious hair care products that are infused with only the best ingredients to promote healthier, stronger and longer looking hair! All our hair care items are formulated with biotin and are sulfate-FREE, paraben-FREE, and cruelty FREE! We have a collection for all your hair goals whether that's adding volume, moisturizing or reducing frizz or repairing. The InstaBae 3 Minute Hair Mask is a foxy fan favorite that INSTANTLY leaves your hair feeling and looking the shiniest it has ever been. This moisturizing hair mask paired with a face mask and a tall glass of wine seems like the best gift experience of all time.
Foxy Stocking Stuffers
Add an extra little something to their stocking to make things even merrier! Foxybae has a wide array of accessories of mini hair care samples, to offer, ranging from hairbrushes, clips and satin scrunchies to even satin pillowcases.
Trust us, your friends and family will LOVE these picks! And now that your gift shopping is out of the way and you've beat the stress of crowded stores, you'll actually have more time to enjoy the rest of this holiday season!