2018 Festival Hair Trends
April 18, 2018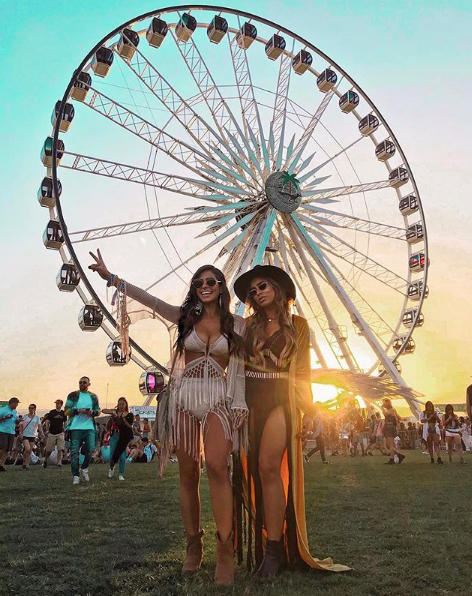 You know what  time of the year it is when your entire IG feed is nothing but flower childs, boho vibes and free spirits… that's right, welcome to Coachella 2018 babes! Here's a review of the most popular looks we saw at weekend one and some inspo for you lovelies headed to weekend two! And if you're just watching the live stream both weekends, here's some looks you can rock regardless and still feel like a Coachella Queen!
1. Big Sun Hats
Coachella Valley can get as scorching as 100 degrees so a shady hat is your best friend for the weekend. Not only will they keep you cool, they'll also make your outfit Coachella-worthy.
2. Conductor Hats
Again, hats are a definite MUST when in the desert. Nobody wants their makeup to melt in that unforgiving sun, girl! Rock a conductor hat to add a little somethin' somethin' to your Coachella outfit!
3. Colored Wigs
For a pop of intensity, colored wigs are the way to go! Pair this with a simple outfit and you'll still stand out!
4. Braided Crowns
A signature boho, Coachella look is obviously any braided hair do. Braiding the crown of your head and letting your hair down with romantic curls is such a classic and easy look to pull off.
5. Hair charms
Hair Charms are such a small accent but make such a big difference to any of your Coachella outfits. Add them to small braids of your hair and watch yourself turn into a boho princess!
6. Pigtails
Pigtails scream youthful and what better place to enjoy your youth than at a music festival? If you want to make a statement, turn your regular pigtails into bubble pigtails and voila!
That's all we got for you lovelies! We hope you got some inspo for weekend two! If any of you babes try out these looks, be sure to tag us in your Chella pics! XOXO