celebrity, curls, Hair hacks, hairstyles, long hair, quick tips, short hair, straight up, tutorials
2017 SPRING TRENDS: HAIR EDITION
April 10, 2017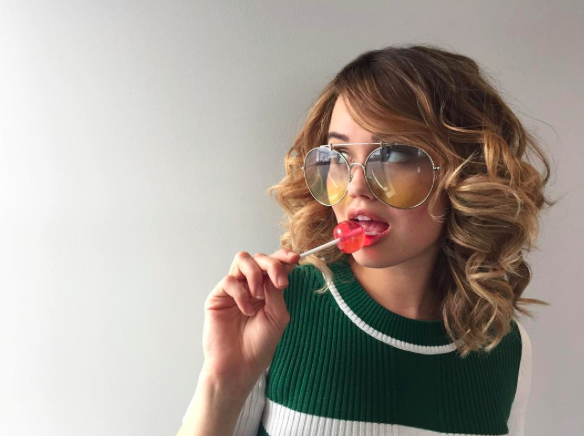 Spring has sprung, and so have different hair trends that are taking television and social media by storm! Say goodbye to basic hair looks because this season's top hairstyles are so easy to do... and we'll show you how to do them. All you need is patience, and a whole lot of confidence and attitude. Here are our favorite spring trends and hair looks for this season:
HIGH PONYTAIL
(SOURCE: @SHAYM)
Look sassy for spring by rocking a super fun and funky high ponytail! This is definitely a sleek way to keep your hair in place. Shay Mitchell went for a more glam look by adding loose waves and length.
HOW TO CREATE THIS HAIRSTYLE:
(SOURCE: HOWCAST)
Brush all your hair back and gather it
Gather all your hair and position it to the position where you want your ponytail to sit
Secure with hair tie as tight as possible
Take a small section from your ponytail and wrap it around the base to conceal the elastic. Secure with pins.
Tease ends and lightly pull on the hair on top of your head to add volume.
PIN STRAIGHT HAIR
(SOURCE: @HUNGVANNGO)
This season, trendsetters ditched loose curls and went for super silky straight hair. This chic and classic hairstyle is the perfect finishing touch too any look if you're going for a more polished and professional look.
To get this look, you need to use the proper hair tools to make sure that your hair doesn't look to stiff and dry. We recommend our hair straightening brush (WELL, DUH!) because it gives you shiny and straight hair without making it look flat and limp.
SUPER LONG HAIR
(SOURCE: @VANESSAHUDGENS)
Lobs and Bobs have been trending in the past few seasons but this spring trend is all about length! Coachella queen Vanessa Hudgens rocked her long locks with loose waves to give it her signature boho vibe.
Pro tip: Get effortless waves by putting your hair up into a bun or loose wave before going to bed. You can also finish off this hairstyle with a texturizing sea salt spray to give your hair more dimension and volume.
RETRO CURLS
(SOURCE: @ZOELLA)
It doesn't have to be Throwback Thursday or Flashback Friday for you to rock retro hairstyles. Rock big and tight curls like your parents used to in the 80's! It's never too late to feel and look groovy!
HOW TO CREATE THIS HAIRSTYLE:
(SOURCE: ZOELLA)
Brush through your hair to remove unwanted knots and tangles

Divide your hair into two parts by putting the top half of your hair up

Curl small sections of your hair in alternating directions with a thin curling barrel

Comb through the curls with your fingers to give your hair a fuller look
So, there you have it! Four fast and fab spring trends and hairstyles that you can try out this season. Did we miss any cool hairstyles? Tell us and your fellow baes in the comment section below!
Want more? Check these posts out:
- GEODE HAIR IS THE NEWEST SPRING TREND
- HAIRSTYLES THROUGHOUT HISTORY : A LOOK AT HAIR TRENDS
- HOW TO LOOK PUT TOGETHER: 6 WAYS TO MAKE YOUR MORNINGS EASIER
Don't forget to follow us on INSTAGRAM, TWITTER, and FACEBOOK for your daily dose of beauty, fashion, style and hair inspos! STAY FOXY!