10 Instagram Accounts You Should Be Following
March 21, 2018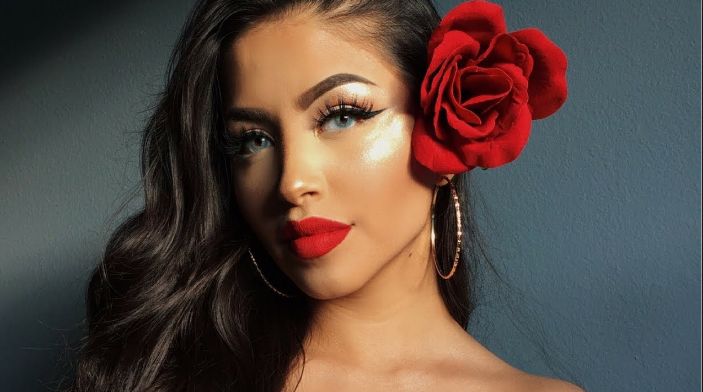 Before diving into this blog post, let's just remember that we are all beautiful, unique and interesting in our own way. We can cheer for and admire girls on the internet without tearing ourselves down. This is 2018, ladies, we build each other up!
With that said, Instagram is a place we go to for laughs, beauty tips, fashion ideas, and maybe just to peak into the lives of strangers across the world to see how they're living. But sometimes the IG algorithm is a little sneaky and pushes the same girls to the top, over and over again. So if you're looking for some new ladies to show love to, we're here to share the Instagram pages of some lovely, bad ass gals that inspire us here at FoxyBae!
1.) Eve Fraser (eve.frsr)
Quirky, bold, with a dash of retro vibes - Eve is forever serving us unexpected looks! We love her signature baby doll makeup and killer winged liner. Her hair is to die for! If you're looking for edgy ways to style your lob and blunt bangs, look no further.
2.) Michelle Dee (thewickedlady)
This beauty does it all - hair, fashion, beauty, lifestyle. We love the variety and boldness we see on her page. Follow her if you need some hair inspiration and a little bit of festival FOMO.
3.) Alyssa Claire (PurpleSneakers)
I mean just look at this lilac-haired bombshell! Alyssa is a living, breathing, real-life mermaid who graces Instagram with a little bit color and happiness. Also, did you SEE her hair? Goals!
4.) Kie-ri (GoldenBih)
If the word "golden" doesn't suit Kie-ri, we don't know what does! Simple, glowy makeup paired with massive lashes and little freckles create Kie-ri's signature baby doll looks. Give her a follow for your daily dose of an effortlessly snatched face.
5.) Christina (SpanishCvndy)
Looking for an Instagram baddie to follow? Christina is your girl! She bring us stunning, minimalist glam with a few bold looks sprinkled in so you don't forget that she can do color like no other.
6.) Ashley (Atleeeey)
Baby girl is arguably one of the most creative, colorful MUAs on the gram. Her bright red hair is only eclipsed by her jaw-dropping eye makeup and killer outfits. Follow her to add a little eccentricity to your timeline!
7.) Refiloe Nkoane (fiiloe.vera)
PURE CLASS. Follow Refiloe for a little bit elegance and contemporary fashion in your timeline. Aside from her keen fashion sense, she hits us with natural glam and a bit of lifestyle pics so you know she's living her best damn life. We see you, queen!
8.) Michelle Diaz (michellexdiaz)
Michelle Diaz didn't come to play games, no ma'am! She's here and she's making wigs fly all over the world. This stunner is always dressed to the nines and slayed to the gods! Follow her on her travels and obvi for a little OOTD inspo.
9.) Krystal (Kryxsoo)
Ok scroll through her Insta tell us her skin isn't the most flawless skin you've ever seen! If you've been inspired by the simplicity of Korean makeup, Krystal is definitely one to follow. You'll love her signature perfect skin, simple eye makeup, flushed lips and rosy cheeks!
10.) StrashMe
This girl is an artist and her face is her canvas. We see her create the most stunning, creative looks and then shift to something more soft and classy in a heartbeat. Give her a follow for daily slayage and bad ass makeup artistry.
Ok that's it for the first installment of our IG must-follow roundup! Let us know who inspires you these days. xoxo babes