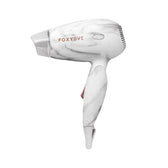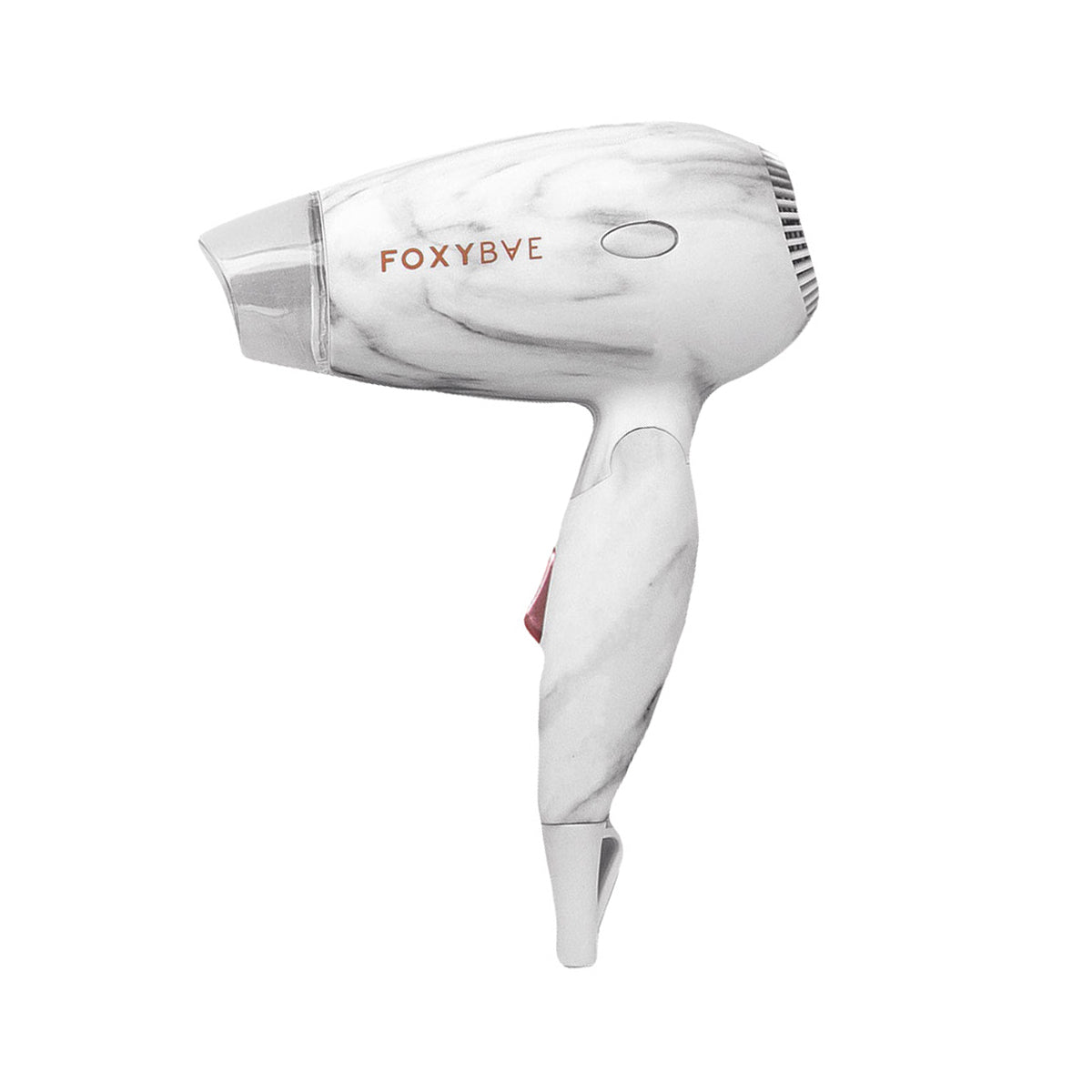 Mini Travel Hair Dryer • White Marble & Rose Gold
Travel in style without the fear of lighting your hair on fire with one of those half broken, connected to the wall, raggedy hotel blow dryers! Our travel size dryer is tiny but mighty AF! Not only is it compact but it packs a punch with 3 different speeds and extra sass. Spend more time looking like Beyonce at The Louvre and less like Jay Z after Lemonade dropped. 
Will not work in countries that use 220V outlets, even when used with 
a US or Universal adapter.
Ionic: Ceramic tourmaline and Negative ions heat hair evenly from the inside out, locking in moisture and reducing frizz.
Healthier Hair: Tourmaline Technology produces negative ions that combine with infrared properties, delivering silkier, straighter locks.
Faster Styling: Temperature and speed control means faster styling, less damage and longer-lasting blow outs.
Smooth Finish: Negative Ion properties seals the cuticle, smoothing the hair's surface for major bounce and shine.



FoxyBae's Dual Voltage tourmaline-infused ceramic

Mini Travel Dryer for a foxy experience on the go. The light weight DC motor emits heat that distributes negative ions into your tresses. These negative ions not only work to break up the water molecules faster to cut down on drying time, but they also seal the cuticle to reduce frizz and flyaways.


Perfect Additional Match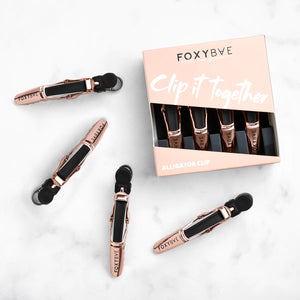 Clip It Together Rose Gold Alligator Clips
Learn more