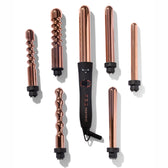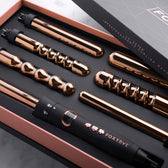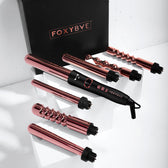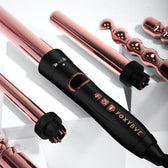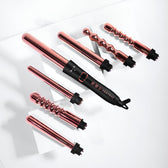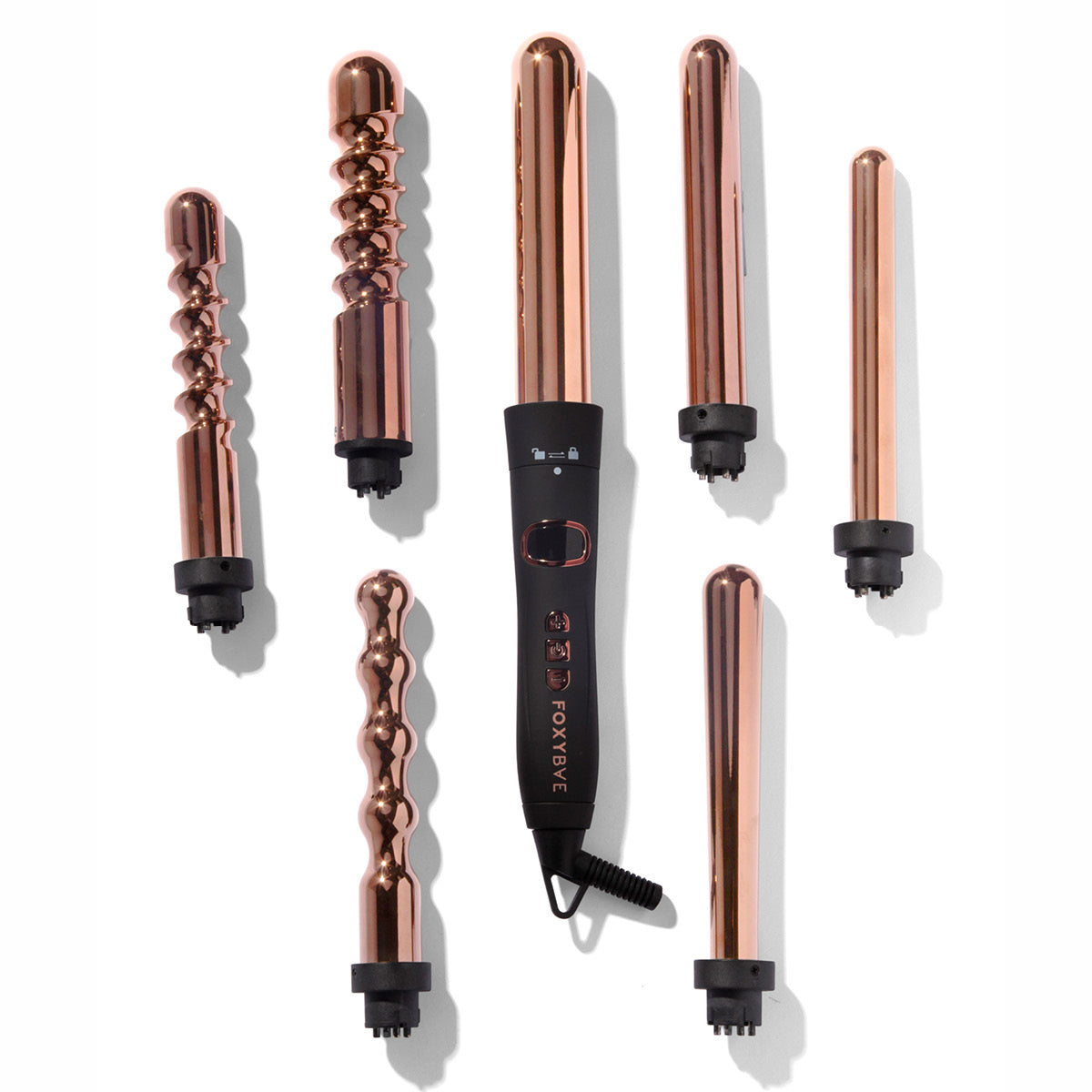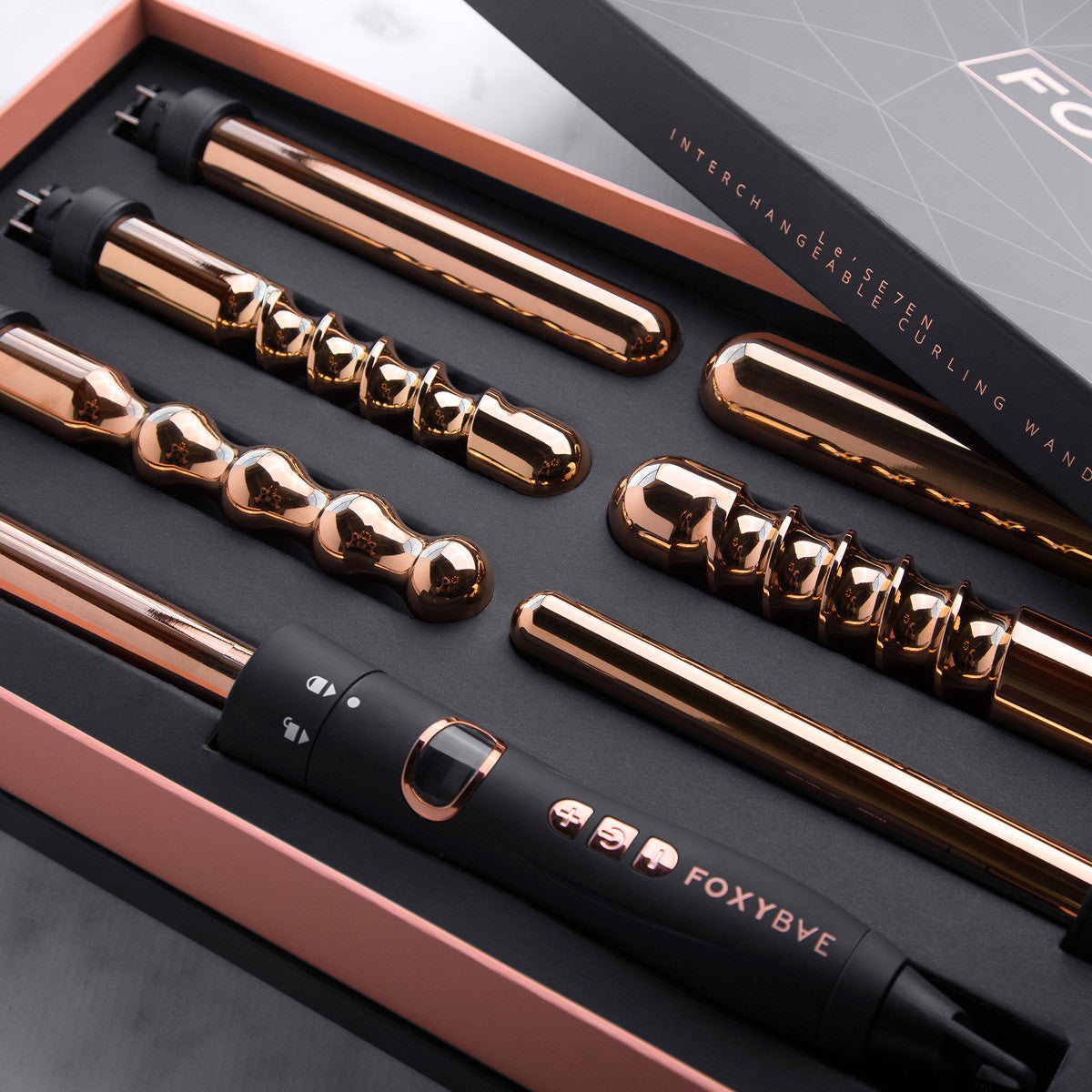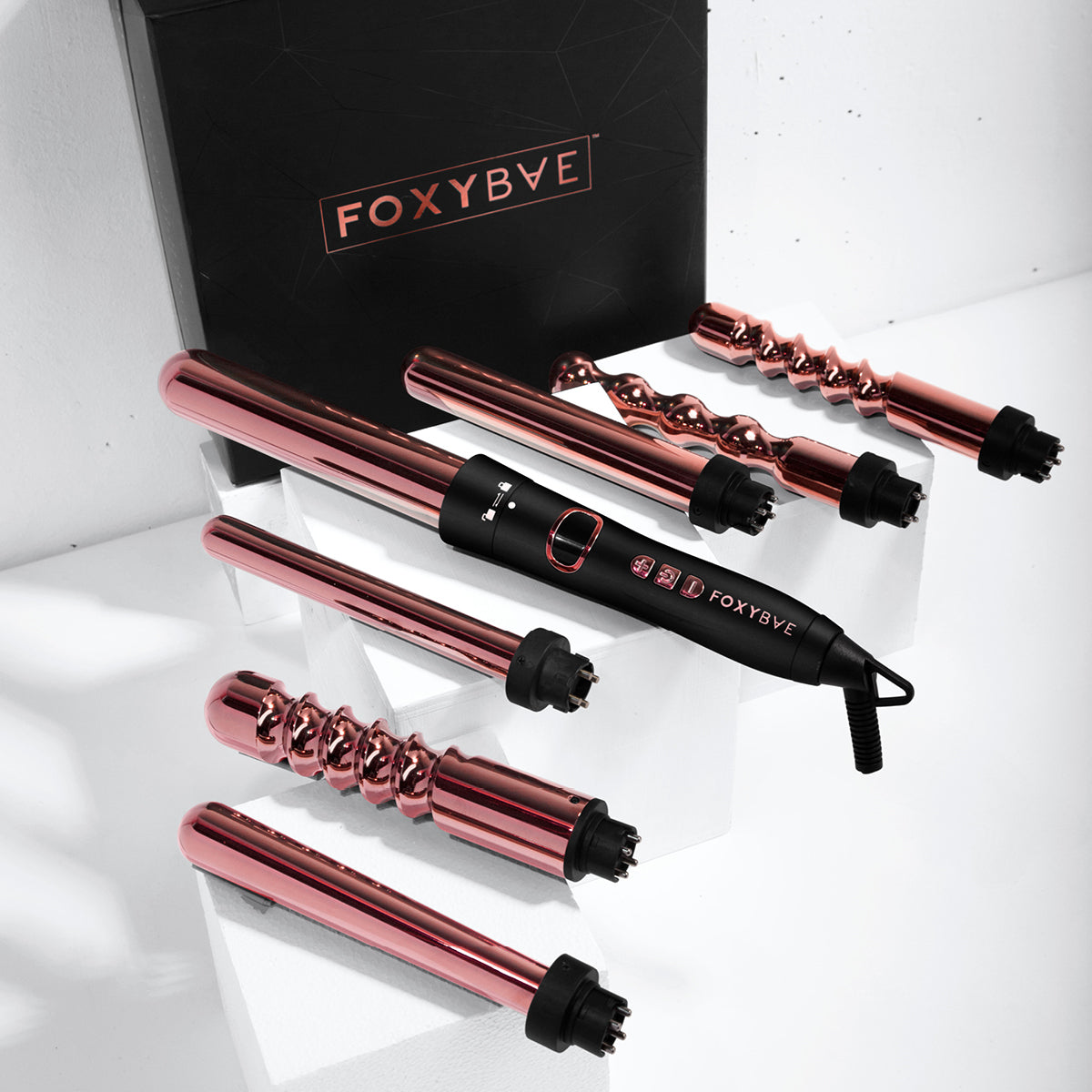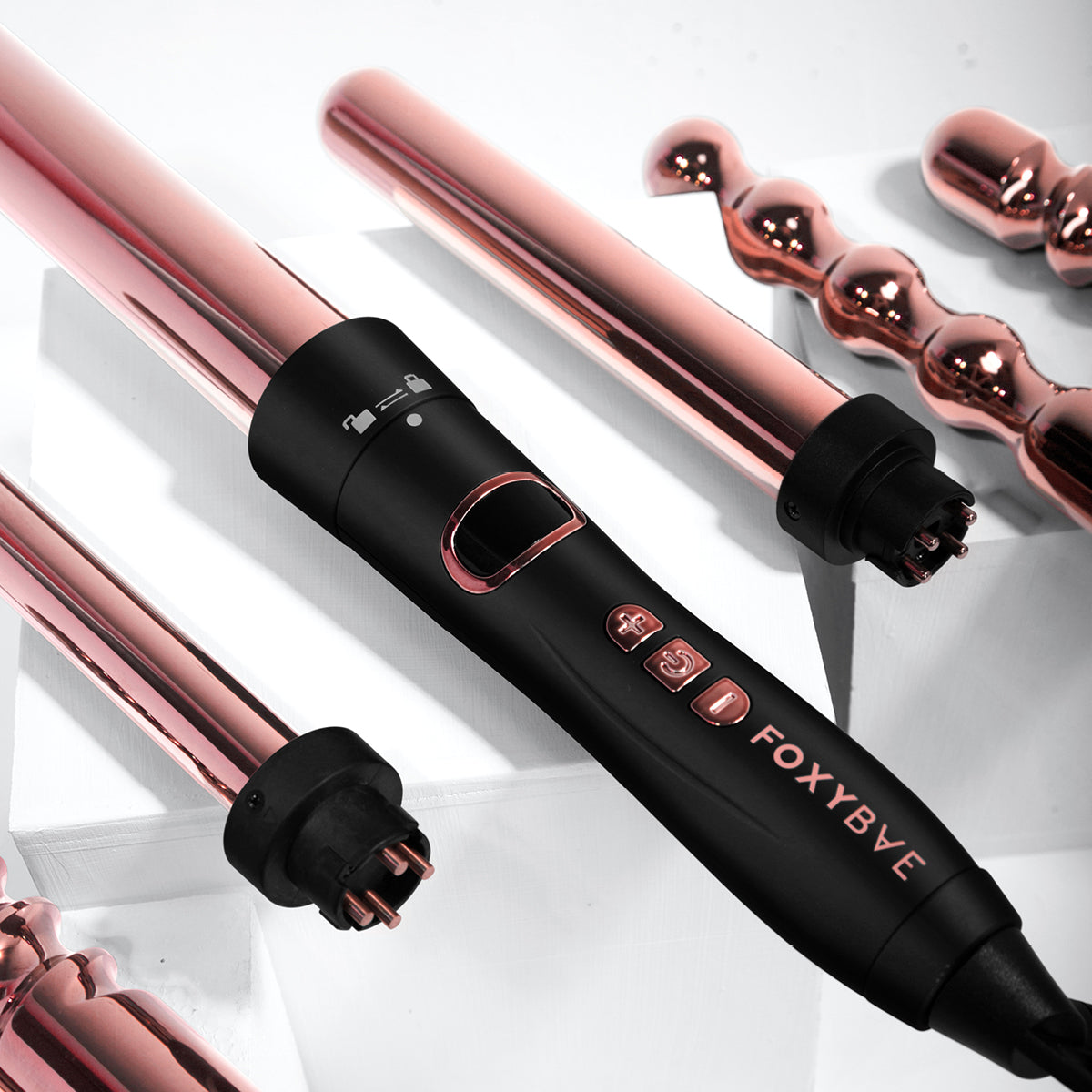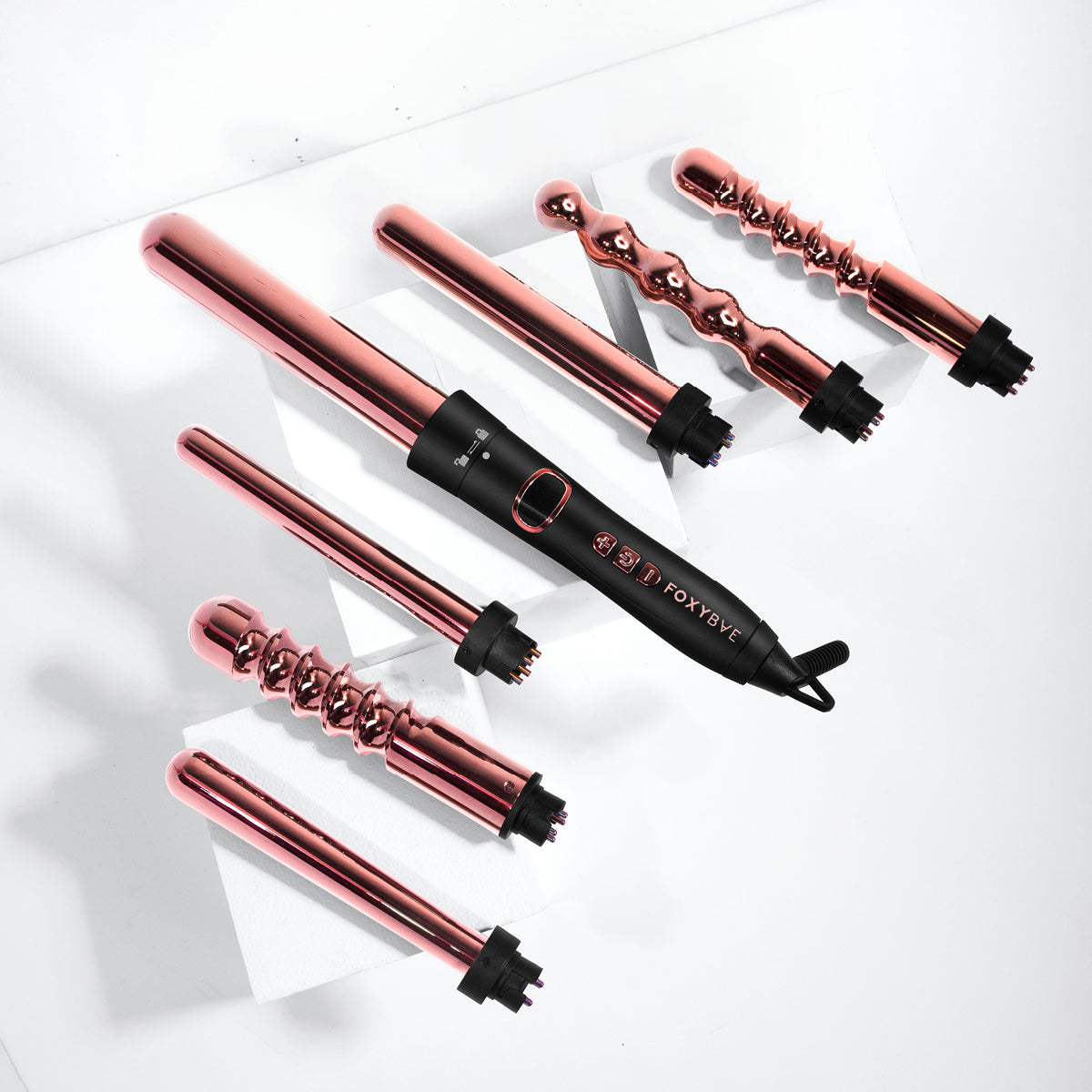 Rose Gold Titanium 7-IN-1 Curling Wand
Time to tell your other hot tools to buzz off, the Queen bee of curling wands is here!  FoxyBae's Le'SE7EN is designed with our signature Rose Gold Titanium barrels developed to give you the longest lasting curls possible while still holding in moisture for healthy hair and maximum shine! With its seven interchangeable barrels you can achieve endless hairstyles from big beachy waves to tight defined curls and everything in between. It doesn't matter what your hair type is, the advanced responsive technology in our Rose Gold barrels quickly, evenly and effectively distributes heat better than any other curling wand. So go ahead and channel your inner queen crowned in curls, the world is your kingdom! STAY FOXY!
19mm
This barrel is for the daring, bold and sassy! It creates small (approx. 0.7 in.) ringlets when you curl thin sections and medium coils when you curl thicker divisions.
25mm
If you want to achieve perfect doll like curls, this barrel is for you! It gives hair medium sized (approx.1 in.) curls when you curl thin locks of hair and loose waves when you curl thicker sections.
32mm
You don't have to go the beach to get beachy waves! This barrel provides big (approx. 1.3 in.) spirals when you curl thin sections and loose waves when you curl thicker divisions.
Pearl
The perfect barrel for the "I woke up like this" look! Creates semi-tight and defined cascading curls. Also gives natural looking and tousled curls when hair is wrapped between the "pearls" in different directions.
Reverse
This is the barrel for gals that are too glam to give a damn! It gives tresses tapered, small to medium sized ringlets. Irregular and natural looking curls can also be achieved when locks of hair are wrapped around the hair in alternating directions.
25mm Spiral
Fancy times call for fancy curls; this barrel provides perfect spring-like curls that'll for sure steal the spotlight in any occasion.
32mm Spiral
Life is too short to have basic hair, this barrel provides voluminous and flawless spring-like curls fit to claim the throne.

FoxyBae's Rose Gold responsive technology minimizes heat damage while distributing consistent infrared heat to achieve maximum results in less time. This tool's 7 signature lightweight Rose Gold titanium barrels efficiently style hair while releasing negative ions that help protect hair follicles and retain tresses' natural moisture. This holy grail tool's Rose Gold titanium barrels quickly distribute heat and create the longest lasting, smooth and shiny curls yet. Use the digital temperature control and its interchangeable barrels to dial in your perfect look for any occasion. Slay everyday!


Perfect Additional Match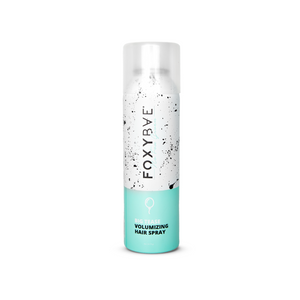 Big Tease Volumizing Hairspray + Biotin
Learn more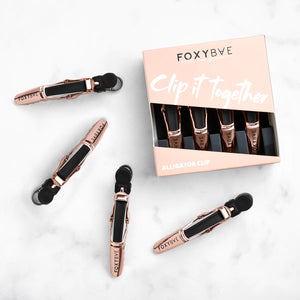 Clip It Together Rose Gold Alligator Clips
Learn more